---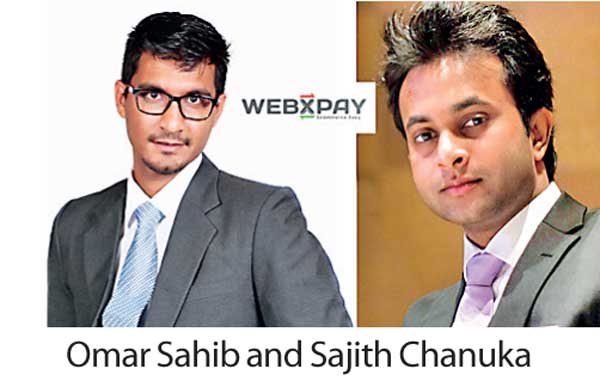 Footfalls in malls are now being converted into increasing web traffic on e-commerce sites and card-swipes and cash-payment at point-of-sale are being replaced by checkout through efficient payment gateways.

This is the beginning of the e-commerce revolution in Sri Lanka in which Webxpay is playing a key role by empowering and enabling today's merchants to become regional to become of tomorrow.
Webxpay is the ultimate one-stop-shop that provides a comprehensive SaaS (Software as a Service) solution for merchants to start selling online within 48 hours, which includes a fully functional website, shopping cart, suite of payment gateways, a shipping matrix and digital marketing support.

Webxpay is currently connected to Visa, Mastercard, American Express, Ezcash, Mcash and Sampath Vishwa, with plans to connect with more online banking channels in future.
Webxpay is arguably Sri Lanka's fastest growing e-commerce enabler, with over 200+ merchants acquired under six months and includes corporates in the stature of Bata, Cotton Collection, Royal Institute and Anilana Resorts. Webxpay's merchant portfolio includes merchants in various parts of Sri Lanka, including towns such as Mahiyanganaya, Ampara and Jaffna. Webxpay Founder and CEO Omar Sahib stated, "In today's context, getting a payment gateway from a bank is often a far-fetched notion for a micro, small or medium enterprise (MSMEs) due to the cost factor and other variables.
This is our target market and we are positioned to go to every nook and corner in the country to empower and enable these merchants."

Webxpay Founder/Director Sajith Chanuka commented, "Statistics show a big disparity when comparing growth in e-commerce with the growth in the use of credit/debit cards for e-commerce transactions. Webxpay is positioned to play the role of 'game changer' to fill this vacuum by providing small merchants access to a secure and cost-effective payment gateway."