---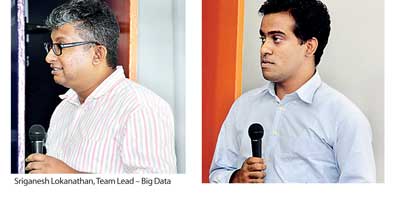 Organized by VirtusaPolaris, the Big Data Meetup aims to bring together people from all industries who are interested in dealing with large amounts of data.

The forum allows for lively debate and the exchange of knowledge. The quarterly event is designed to improve the research done in the area by connecting university students with industry professionals.
This session included a presentation from Learning Initiatives on Reforms for Network Economies Asia (LIRNEasia) on the possible applications of anonymized and historical mobile meta-data to answer questions that are of considerable value to various policy domains in Sri Lanka.