---
VirtusaPolaris, the market-facing brand of Virtusa Corporation and Polaris Consulting & Services, Ltd., and a leading worldwide provider of information technology (IT) consulting and outsourcing services, announced that, Madu Ratnayake, Executive Vice President, CIO and head of business process excellence, has been recognized as one of India's Top 50 CIOs in the latest edition of 'India's Best CIOs Awards', a joint property of Dell EMC and CIO Association of India.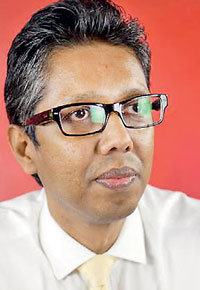 Ratnayake received this award for his brainchild V+ - VirtusaPolaris' human performance engineering system. On accepting the award Ratnayake said, "I am truly honored by the peer recognition for the incredible effort our teams has put in to create a future ready employee engagement platform that has enabled us to create a high performing and innovative work place VirtusaPolaris for our millennial employees. Our vision is to build a digital platform to embrace future of work to transform the way we work, learn, share and connect for our team members and with our clients. "
"It is indeed a proud moment for us to have Madu recognized as one of India's top 50 CIOs. Receiving this honor further highlights Madu's dedication in driving growth in business through innovation based on domain and technology. He is an exemplary leader and adds great value to the organization," said Kris Canekeratne, Chairman and Chief executive officer, Virtusa Corp.
"As a company, we are committed to building a great global firm that attracts, develops, inspires and retains exceptional talent. Combining this with our innovation heritage and engineering expertise has allowed us to create a compelling platform like V+ that sets the benchmark on engaging a millennial workforce and creating the digital-enabled environment where they can flourish and grow."
VirtusaPolaris V+ social business platform is designed to transform the way global software engineering teams work. It is a unique technology platform designed and developed in-house to transform the way teams, work, learn, share and connect - ultimately improving business agility, productivity and innovation. The platform creates a next-gen work environment by providing a social experience akin to platforms like YouTube, Google, Facebook, LinkedIn and Wikipedia for teams to collaborate along with gamification and crowdsourcing to engage and tap in to collective intelligence in the company. The major objective of CIO Association of India is to work towards enriching the CIO's leadership and help disrupt the CIO and Start-up CTO recognition programmes in the country and to provide platform that helps CIOs network at large.