---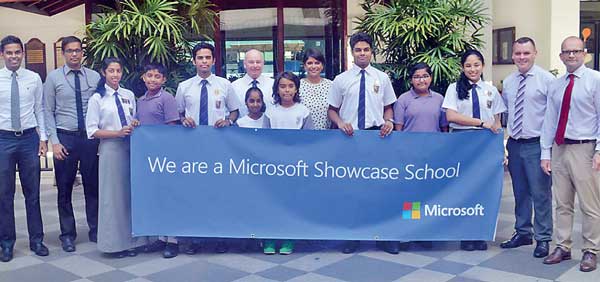 The British School in Colombo was recently awarded the status of Microsoft Showcase School in Sri Lanka.

All teachers and students at the school will now use Office 365 for teaching and learning in the classroom.

Microsoft's education tools such as Microsoft Class Notebook, Office Mix, Sway, Planner and Skype in the classroom have made it possible to make learning and teaching more collaborative, while also preparing students to compete in the digital age.

"The British School in Colombo has been a leading International School for the past twenty four years and we have carefully crafted the curriculum to suit the needs of the world outside. I am proud that The British School has partnered with Microsoft and adopted modern digital teaching mechanisms which equip students with the right skills and knowledge and give them a competitive advantage in the local and global workforce,'' commented Dr. John Scarth, Principal of the school.