---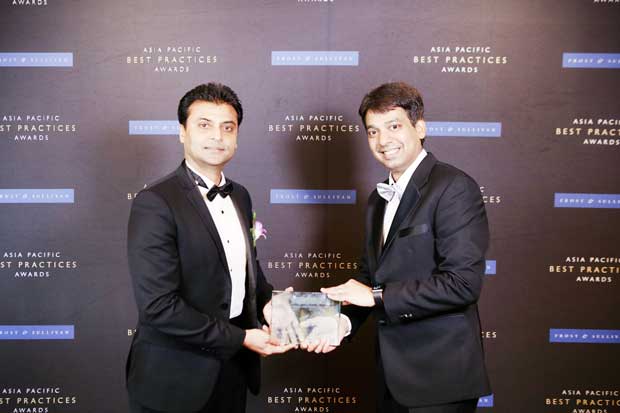 Leading integrated telecommunications infrastructure services provider Edotco Group said that it was presented the '2017 Asia Pacific Telecoms Tower Company of the Year Award' by Frost and Sullivan.
This marks the first time a company has been recognised in this category on the Asia Pacific level, and comes on the back of Edotco's win of the '2016 Southeast Asia Telecoms Tower Company of the Year Award' last year.

The award was presented at the annual Frost and Sullivan Asia Pacific Best Practices Awards ceremony held at the Shangri-La Hotel, Singapore, yesterday evening. The awards recognise best-in-class companies that excel in their respective business segments, as well as their efforts to develop the industry in 2016.

Frost and Sullivan's team of analysts undertake a thorough methodology in its evaluation of excellence, and the award categories offered each year are carefully reviewed and evaluated to reflect the current market landscape and include new emerging trends. Short-listed companies were evaluated on a variety of actual market performance indicators which include revenue growth; market share and growth in market share; leadership in product innovation; marketing strategy and business development strategy.

Edotco Group CEO Suresh Sidhu said: "We are honoured to receive this award from Frost and Sullivan, and are delighted to be the first company recognised in this category on the Asia Pacific level. In 2016, we were able to deepen our geographical presence across the region, introduce innovative and sustainable engineering concepts, and also concluded our maiden private placement exercise, which saw the introduction of quality and long-term investors.

"This award is testament to the team's efforts to deliver on our aspiration of enabling connectivity with the provision of world-class telecoms infrastructure services and solutions. I would like to dedicate this award to the team at Edotco, as well as our investors and customers who believe in the value of our offerings."

Frost and Sullivan's Senior Vice President of Digital Transformation Asia Pacific Andrew Milroy said: "Tower infrastructure is a key pillar of the telecoms industry, and Edotco has been able to demonstrate real leadership especially in areas of sustainability and innovation. Edotco's deployment of the first carbon fibre tower in Asia and construction of the first bamboo tower in the world showcase the innovative and pioneering spirit within the organisation."

"We are pleased to be able to recognise Edotco's achievements on the Asia Pacific level and look forward to its continued growth and contribution to the industry," Milroy concluded.