---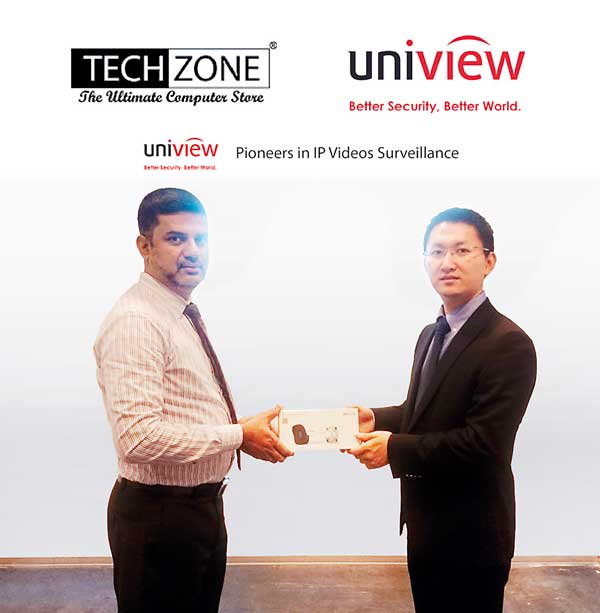 Teczone was proud to be associated with the pioneer and leader of IP video surveillance - Univeiw, a China-based company, and the second largest player in the overall video surveillance market in China, and conforms to the most stringent quality control specifications covering Safety, Reliability, Protection, Environment Protection, EMC, Performance and Network. All this to ensure you receive a quality product

Teczone is one of the fastest developing, most innovative IT companies in Sri Lanka, and is constantly on the lookout for futuristic, innovative and reliable products to add to their ever increasing portfolio. They give their clients the best chance of choosing the right product, at the right price,and in this case state-of –the-art security surveillance systems, to keep you safe, and with this spontaneous moveTeczone has ensured that all Sri Lankans have access to only the best IPvideo surveillance equipment in the world.
As a customer oriented company they strive to motivate and get closer to the customer, and thus maintain a mutually satisfying relationship. Univeiw specializes only in IP production, making it a prominent IP player worldwide with a work force of over 2300 employees, from which half of them are attached to research and development.
Currently one of the world leading IP camera and NVR manufacturing company, Univeiw has developed rapidly within a short period of time. Their products conformed to the highest Safety, Reliability, Protection, and Environmental Protection and it is one of the fastest growing companies in China andcurrently owns 860 patents of which 89 percent are inventor patents, and has over 200 models.
The IP products failure rate is less than 2 percent which says so much about the reliability of their product range. Currently catering to high-end and mid-range customers, Univeiw hopes to cater to the domestic market in Sri Lanka in the near future. This proves that beyond all doubt that this is definitely a prestige brand that is breaking the barriers of the IP Video Surveillance industry.