---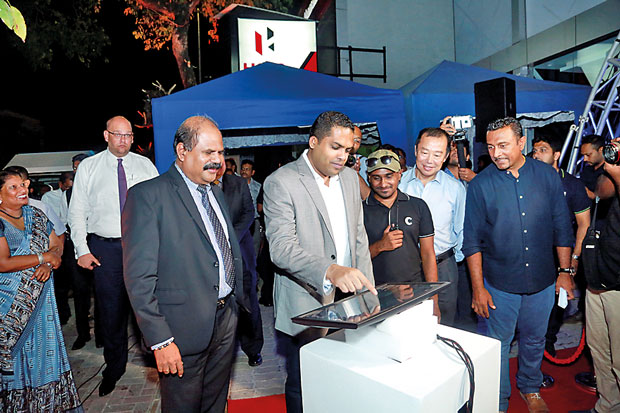 Telecommunication and Digital Infrastructure Minister Harin Fernando launching the X Station along with SLT Chairman Kumarasiri Sirisena
By Supun Dias
Mobitel unveiled Sri Lanka's first hi-tech Internet of Things (IoT) concept store recently which could be seen as a stepping stone for the country's ongoing digital revolution.

Located at No.409, R. A. De Mel Mawatha, the X Station brings future technology trends to Sri Lanka such as 3.5G and 4.5G, bringing in an experience of a 'connected world' to the country. Speaking at the event, MobitelMarketingSenior General Manager Isuru Dissanayaka said: "The X Station has a number of unique zones that one could go and check out which consists of gadgets and technologies that is trending around the world. So we invite all the enthusiasts to come and visit this unique zone, the first in Sri Lanka and experience what the future could be in a
digitalised society."

At the X Station there are a number of zones. The Smart Home and Home Automation Zone is about how someone can make a home interconnected using the internet and devices.

Smart Health Zone is about connecting your devices in the comfort of a home to keep track of your health in a smart and accurate manner including other smart equipment to monitor the environment and also includes gaming and virtual reality. Another feature experience zone is the 3D printing zone which is the first of its kind in Sri Lanka.

A game zone for budding gamers who could go and try out a single player game or even a multi-player game and finally there is the interactive zone situated upstairs.

A number of drones such as Phantom 2, Mavic Pro and DJI Inspire are on display at the X Station along with the latest smartphones and tablets.

Through the implementation of the X Station, Mobitel believes that it enables the future of the country to experience some of the most advance devices that would enable to simplify their day to day lives.
Photosby Pradeep Pathirana