---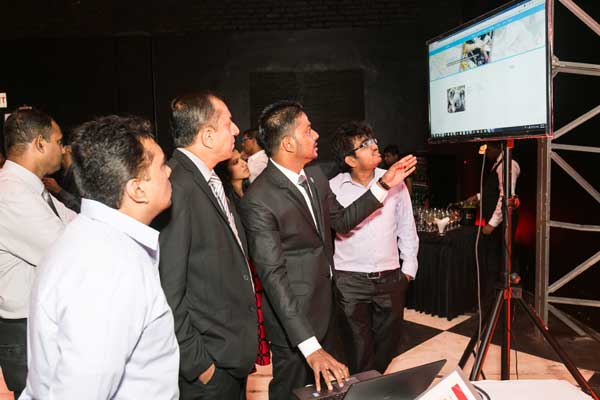 MillenniumIT (a member of London Stock Exchange Group) together with CSR Sri Lanka has launched Mahoga, a revolutionary matchmaking platform that paves the way for corporations to engage in meaningful corporate social responsibility (CSR) activity.

The launch was held in the presence of MillenniumIT CEO Mack Gill, CSR Sri Lanka Chairman Chandula Abeywickrema and board members, British High Commissioner to Sri Lanka James Dauris, USAID Mission Director to Sri Lanka Andrew Sisson, investors, beneficiaries and senior members of the corporate sector.

Created by MillenniumIT, Mahoga is a web platform designed to match an investor willing to contribute with a beneficiary in need of resources and support. Corporates have had no systematic way to connect with NGOs that engage in development projects and know best where resources should be channelled. In 2015, nearly Rs.4 billion was spent on CSR activity but the impact of this investment and its contribution towards sustainable development remains questionable.

In addition to this, with the World Bank declaring Sri Lanka a middle-income nation, international funding has ebbed. Therefore, it became more imperative that corporates become more involved and contribute towards NGOs to ensure their

continuous operation.
Speaking at the launch, Abeywickrema stressed the unique opportunity created by Mahoga for stakeholders in the pursuit of the development of Sri Lanka. "This is about going beyond the project-based philanthropic role of organisations involved in CSR; going beyond the act of simply giving but giving in sustainable methods. With the necessary guidance, the corporate sector can trigger much-needed change and affect communities positively." With a reputation for powering over 50 stock exchanges and trading venues across the world, MillenniumIT took up the challenge to create a platform that could match donors with beneficiaries to achieve a long-term, sustainable impact.
Gill said, "We've looked to scale up our social impact efforts by doing what we do best: building software platforms that bring people together to trade, to find common interest. We saw a real need in Sri Lanka for more visibility and transparency in the CSR 'market' and we also saw a need to raise awareness and bring people together, both donors and beneficiaries, to create more opportunities for development. With Mahoga every corporate can now easily discover ideas, plan and deliver its own bespoke CSR programme."

Thereafter, Hatton National Bank Head of HR Shiranthi Cooray gave an impassioned explanation of how as an investor, the Hatton National Bank conducts CSR across the nation and how Mahoga can pave the way for more focused projects in the future.
Shevanthi Jayasooriya, Country Director of RoomtoRead, an international non-profit organisation focused on supporting literacy and gender equality in education described her stance from the viewpoint of a beneficiary. They were both in agreement that Mahoga can be the catalyst for change in the future of systemic and sustainable
social responsibility.
Wrapping up the evening, CSR Sri Lanka Vice Chairman Rizvi Zaheed reiterated the importance of sustainable corporate social responsibility for a better future and encouraged the private sector to work together with CSR Sri Lanka through the Mahoga platform.