---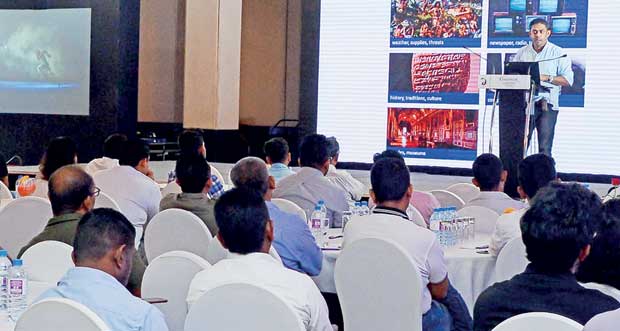 Microsoft held its 'Azure Discovery Day' seminar in Colombo recently, to offer an overview to local start-ups, independent software vendors, and small and medium-sized businesses on how they can implement Azure's complete spectrum of infrastructure, platform and software (IaaS, PaaS and SaaS) integrated cloud services to work seamlessly with existing tools and infrastructure.

The seminar demonstrated Azure's comprehensive set of cloud services that developers and IT professionals can use to build, deploy, and manage applications quickly across Microsoft's global network of data centres. Azure allows users to customize each service to suit their needs and requirements, building anything from simple mobile apps to internet-scale solutions. Wellington Perera, Cloud Solution Architect of Microsoft APAC, who presented Azure's latest cloud development tools and services at the seminar said, "The agility and cost-efficiency of the cloud is the primary enabler to democratizing once-elite technological concepts like Artificial Intelligence and the Internet of Things. With Azure solutions such as SQL database, Azure Cosmos DB, and virtual network, data across connected devices get crunched into actionable insights to improve everything, from how business is performed to how we live."

The one-day seminar, which also saw the participation of Kenneth Teo, Premier Field Engineer/Azure Ranger for Microsoft Southeast Asia,provided a unique opportunity for developers and businesses in Sri Lanka to experience the versatility of the Azure platform. Attendees witnessed the practical capabilities that Azure brings within reach, and how Azure offers easily-customizable and scalable cloud solutions for diverse customer sets, from large companies to SMBs to start-ups.

"According to the Microsoft Asia Digital Transformation Study, a majority of the respondents (81percent) in Asia believe that cloud computing is an essential part of digital transformation.
This corresponds to our observation of Sri Lanka's increasing adoption of cloud technologies in recent years. With Microsoft's global, hybrid and trusted platforms, where the cloud is open and flexible, we are poised to meet customers' needs at any stage of their transformation journey," added Perera.