---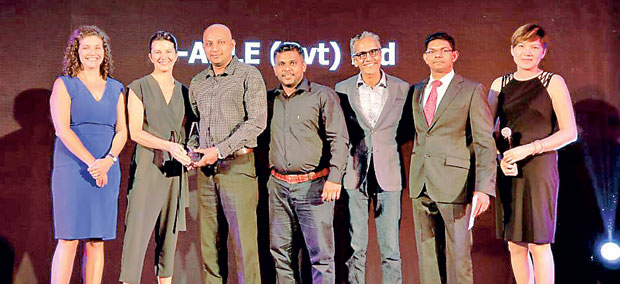 From left: Microsoft Southeast Asia New Markets General ManagerMichelle Simmons, Microsoft Small and Midmarket Partners Solutions Group General Manager Valerie Beaulieu, N-ABLE Sales Enterprise Business Head Duminda Seneviratne, N-ABLETechnical Manager MS BusinessSri Shankar Chandrasegar, N-ABLECEO/ Managing Director Peter D' Almeida, Microsoft Sri Lanka and Maldives Country ManagerHasitha Abeywardena and Microsoft South East Asia New Markets Small Medium Corporate Sales Lead Bin Ru Tan.
Microsoft held its second annual Southeast Asia New Markets Partner Summit in Bangkok, Thailand earlier this month, bringing together 138 attendees from nine markets, Bangladesh, Bhutan, Brunei, Cambodia, Laos, Maldives, Myanmar, Nepal and Sri Lanka, as well as partner leaders from Malaysia, Singapore and Thailand.

With the theme 'connect, collaborate and win together', the summit gave partners a platform to discuss, learn and collaborate on how they can re-envision their business model to engage their customers, empower their employees, optimize their operations and transform their products with Microsoft. The company's partner mission 'One Team' celebrates partner successes, and focuses on helping them transform their customers' operations with Microsoft solutions.

The two-day session also gave partners the opportunity to engage with Microsoft's APAC leadership team, and gain insights into Microsoft's latest product roadmap, programmes and tools available to partners to accelerate their business.

A key highlight of the Partner Summit was the Partner Awards celebration night, which took place at the Sheraton Grande Sukhumvit hotel. Microsoft APAC leaders, including Southeast Asia New Markets General Manager Michelle Simmons, Small and Midmarket Partners Solutions Group General Manager Valerie Beaulieu and other leaders attended the event.

The Sri Lankan partners who were recognized this year included N-ABLE (Digital Transformation Award for Sri Lanka), Trident Corporation (Distributor Award for Top Revenue and OEM Award for Best Device DistributorOEM and FPP), Tech One Global (Distributor Award for Top Cloud Growth), V S Information Systems (Re-seller Award for Top YoY Growth) and H-ONE (LSP Award for Top Cloud Growth).

"I am delighted by the innovation and impact our partners have been delivering, and would like to congratulate all the winners at this year's Partner Awards on their achievements," said Michelle Simmons.

"Our research has shown that just 44 percent of ASEAN business leaders believe they have a complete digital strategy in place, despite 91 percent saying they believe it is important to have an agile data-driven business. The fourth Industrial Revolution will bring profound change to Southeast Asian economies and we believe Microsoft, together with our partner ecosystem, has a unique opportunity to help businesses and organizations in their transformation journey, so as to empower millions of people in our region to achieve more."

"It is immensely encouraging that so many of our partners were recognized at this year's Awards Night. It serves as a testament to each company's dedication towards pushing technology and digital transformation, reflecting Sri Lanka's growing ICT industry. We have a strong partner ecosystem here in Sri Lanka, with over 100 partner organizations helping us to take our varied technologies to home users, businesses as well as public sector organizations and SMEs," said Microsoft Sri Lanka and Maldives Country Manager Hasitha Abeywardena.