---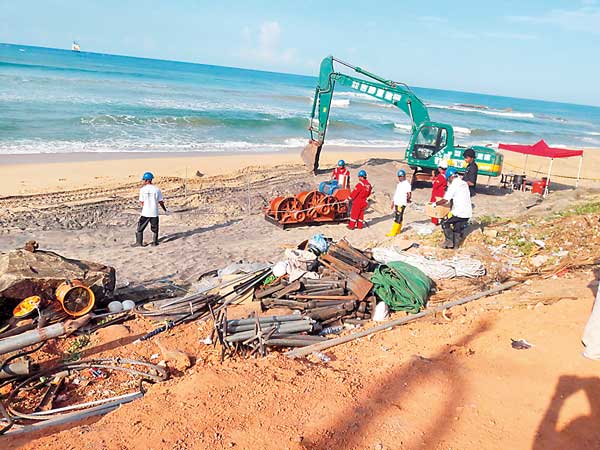 By Krishan Jeewaka Jayaruk
The laying work of the SEA-ME-WE -5 marine cable line between Sri Lanka and Singapore that links the country with an international communication network was carried out recently.

The cable was drawn under the sea up to Wellamadama in Matara by a ship that anchored about a nautical mile off the land and from there by a fleet of boats. Later it was connected to the Sri Lanka Telecom Centre at Brown's Hill in Matara. Underwater cable line from Singapore to France would link 18 countries including Sri Lanka.

A senior official of the Sri Lanka Telecom said the project would be commissioned before the end of the year and that it would open up vast new fields to Sri Lanka's communication technology sector.
A large crowd had gathered at the Wellamadama beach to witness the event.