---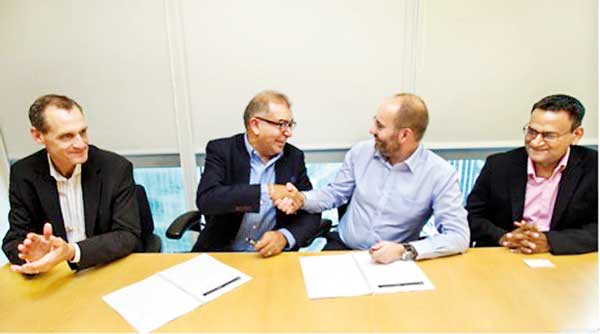 Dr Mehool Sanghrajka, CEO of Learning Possibilities (left) exchanges a handshake with Lars Jeppesen, CEO and founder of Tech One Global (right) during a signing ceremony witnessed by Don Carlson, Director - education, Microsoft Asia Pacific, and Vivek Puthucode, general manager, Public Sector, Microsoft Asia Pacific
LP+365, the first feature full Learning Management System (LMS) on Office 365, will be rolled out in Sri Lanka as part of an agreement between Microsoft Gold partners, Learning Possibilities and Tech One Global.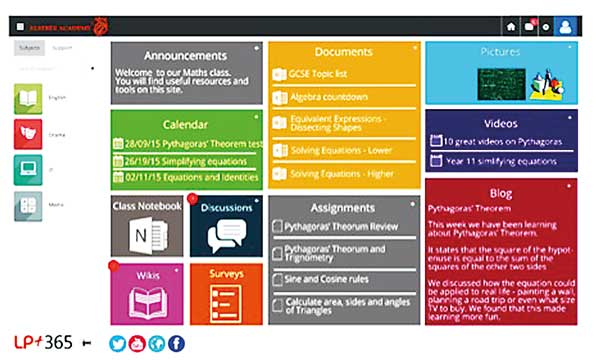 Apart from Sri Lanka, the LP+365 app will also be available in Bangladesh, Brunei, the Philippines, Nepal and Maldives as well, as part of advancing learning experiences in classrooms.
The announcement follows the signing of a global alliance between Learning Possibilities and Microsoft in December 2015 aimed at benefiting schools and transforming the way schools use Office 365. Tech One Global will provide the deployment, support and training related to LP+365 in these markets.

The LP+365 app, which runs on the Microsoft Azure cloud, provides an intuitive user interface, personalized dashboard and various collaboration and assignment tools – leveraging the Office 365 cloud solution to aid classroom collaborations and assessments, engaging users to ensure a deeper learning. Additionally, LP+365 will enable educators and students to create and share in entirely new ways for more immersive and inclusive learning experiences.

Rani Burchmore, Partner director, Education, Microsoft Asia Pacific, said, "The partnership with Learning Possibilities and Tech One Global – two top tier Microsoft partners - brings proven software and technology with local support to drive educational impact on Office 365 and replicate best practice and results that we have already seen."

Teachers can add announcements, load resources and set assignments at a click of a button, while students can see their daily calendar, assigned homework, previous submissions, their particular class/subject site and curriculum material – all neatly organized and easily accessible. This includes instant access to favorite Office 365 Apps like Word, Class Notebook, PowerPoint and etc. The LP+365 App is available as both a Free classroom App and Paid school App in the Microsoft Office Store.