---
Huawei, the leading smartphone brand in Sri Lanka recently introduced the Huawei GR5 2017 Premium edition to the Sri Lankan public.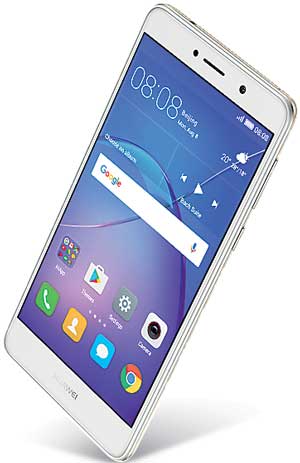 The new smartphone series showcases a stylish and value packed exterior along with technologically advanced features and functionality. The device optimizes its offerings in the form of a dual-back, professional level camera whilst being friendly to the wallet. Users can enjoy every bit of photo capturing within a professionally backed lens system.
With the back camera being 12MP and 2MP and the front camera's 8MP range, the camera lens work together to autofocus in as short a time as 0.3 seconds whilst allowing the smartphone user with the opportunity to create stunning shots through the available options such as bokeh effects, go for wide-angle shots and even action packed images.
The Huawei GR5 2017 Premium holds a 4GB RAM and a 64GB ROM. To ensure a speedy work output from the device, a Kirin 655 CPU has been installed and the user can fell rested knowing that the device can stand alone on a 1.5 day's level of efficiency from a single charge, seeing that the smartphone comes with a 3340mAh battery plus the power saving technology that the device has been upgraded with.
The device's is covered by a metallic unibody frame with a 5.5 inch high-def screen and a resolution 1920-1080 FHD. On the back of the phone is found the next-gen fingerprint sensor with 3.0 technologies and 360⁰ readability.
Commenting on the Premium edition's launch in Sri Lanka, Huawei Device Sri Lanka Country Head, Henry Liu said, "The introduction of this latest device from the GR5 2017 series epitomizes our aim to unveil high quality smartphones to the Sri Lankan market and making it accessible to all smartphone enthusiasts as well as every individual in Sri Lanka. The Huawei GR5 2017 Premium edition is an exceptional device that is still simple in design and budget-friendly. Its assorted features offers users an innate, innovative and adapted experience at their fingertips, ideal for all those who find themselves living a busy lifestyle and always on the go."
The Huawei GR5 2017 premium was unveiled in collaboration with Huawei's national distributor, Singer Sri Lanka. The new GR5 2017 Premium edition is available in Gold colour, and has been set to retail at Rs. 44,900. Customers will be able to purchase this smartphone series from selected dealers 'island wide, at Singer Sri Lanka outlets and Huawei experience centres.
Huawei was ranked 47th among the World's Top 100 Most Valuable Brands in 2016 in accordance with Brand Finance. Huawei had also been recorded to have achieved the No. 72 status on Interbrand's Best Global Brands list. In Sri Lanka, Huawei ranks as the No. 2 smartphone brand with a market share of 30 percent according to GfK reports.