---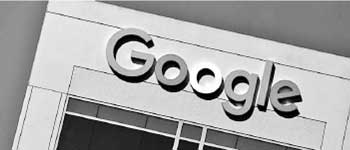 REUTERS: Alphabet Inc's Google has joined an investment in Chinese live-stream mobile game platform Chushou that brings the startup's total funding to US$120 million, as the U.S. firm eyes new inroads to China where its search engine is blocked.

Founded in 2015, Chushou is an online e-sports platform where users can live stream their mobile phone games. The service has roughly eight million streamers and 250,000 live streams a day, said the companies in a statement on Friday.

Google will help the Chinese firm expand its services to target more overseas viewers, it said.

Live stream gaming platforms are a popular form of e-sports in China, part of a growing industry that involves competitive game play viewed by spectators. Google's YouTube launched a specialised service for live stream gamers in 2015, capturing a large chunk of the global market.

The companies did not reveal the size of Google's stake or the valuation of Chushou after the round.

It is Google's second investment in a Chinese startup in recent years, as the search engine giant looks for new avenues into the Chinese market where its flagship search engine has been blocked by censorship authorities since 2012.

The U.S. firm took a minority stake in Beijing-based artificial intelligence (AI) startup Mobvoi in 2015 as part of a US$75 million fundraising round.

Google's inability to access China's large population of young, tech-savvy internet users poses a challenge for the firm whose search engine has expanded to become the world's largest and most ubiquitous.

Last year the firm began targeting China as a potential market to expand its AI offerings. In December, it launched an artificial intelligence lab in China, and in May it held a Go match between its AI project Alpha Go and Chinese Go champion Ke Jie. The match was highly publicised in international media but was not widely covered in local media.

Last month, Google Chief Executive Sundar Pichai also spoke at a high-profile event in China organised by the Cyberspace Administration of China, which oversees internet censorship in the country.

"Chushou has built an impressive platform, with a dedicated and quickly growing base of content creators and consumers, and smart expansion plans," said Frank Lin, who oversees corporate development for Google in North Asia, in the statement.

Google said it joins existing investors Qiming Venture, Shunwei Capital and Alpha X Capital in the latest round.