---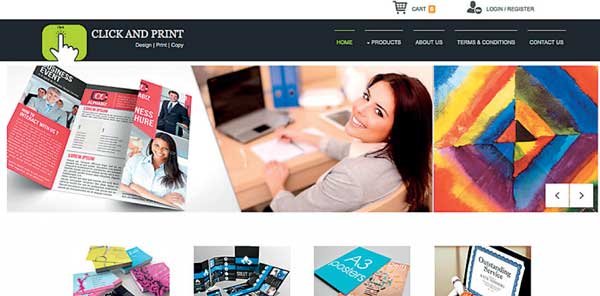 Ewis Peripherals (Pvt.) Ltd, a subsidiary of Ewis Group of Companies, announced the revamp of 'Click and Print', a one-of-a-kind online virtual printing service.

Click and Print will prevent any customer inconveniences such as printer malfunctions, long queues, parking problems, delays, poor customer service, poor print quality, exorbitant pricing, etc., and facilitate faster customer transactions and delivery of any printing requirement with the least amount of hassle and engagement.

Ewis Peripherals (Pvt.) Ltd Chief Operating Officer Harsha Samarajiwa said, "We have revamped Click and Print to make printing options easier and faster and more convenient. Our objective is to help customers save time and money, while delivering their completed print job right to their doorstep."
Many customers face numerous inconveniences that cause delays to their printing jobs.

"This is something that can be avoided at all cost because all they have to do is log onto our website from anywhere in Sri Lanka and just enter the details and upload their art-work/print jobs at the click of button. The customer has the option of making the payment online or at the time of delivery and we will take care of the rest," he added.

"We will also keep on adding newer services such as 3D printing and a wide range of other products and services in the near future," he elaborated.

The technology and service offered by Click and Print enables customers to place their orders online by uploading documents onto the site with ease. The documents will be printed and delivered to their doorstep (if required) within a couple of hours.

The range of printing possibilities at Click and Print include business cards, letterheads, brochures, flyers and leaflets, photo albums, certificates, books ID cards, invitations and envelopes, calendars, posters, menus, ticket books, promotional items such as pennants, banners, 'x' stands and pull-up stands, outdoor stickers, light boxes, hoardings, artistic and framed canvases, personalized mugs including a wide range of other print requirements.

The user-friendly platform allows customers to personalize their print collateral in various formats, which includes paper and other types of media. Click and Print also offers finishing options such as lamination, binding and other time-sensitive print projects.