---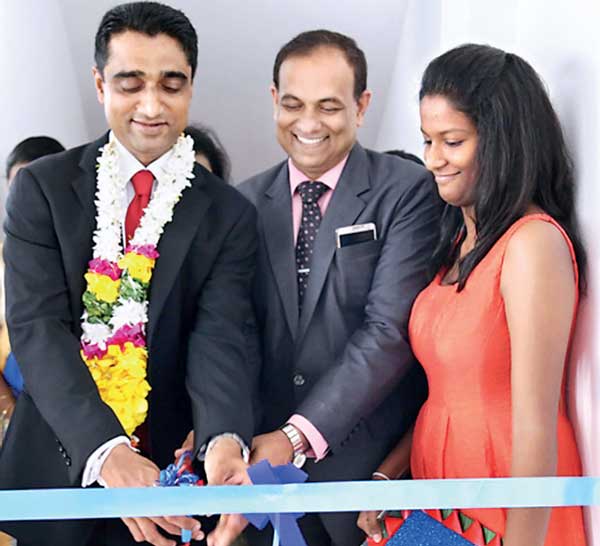 Esoft, Sri Lanka's most trusted name for providing high-quality, private sector higher education, relocated its Anuradhapura branch to a new building at No. 304, New Town, Maithripala Senayanake Mawatha, Anuradhapura recently.

Speaking about this relocation, Esoft Managing Director Dr. Dayan Rajapaksa said, "We moved to this location with the intention of giving more facilities to the students in an environment that is more conducive to studies. We established Anuradhapura branch in 2006 to impart computer and ICT knowledge to the youth of the North Central Province and facilitate them to reap its benefits."

The Esoft Anuradhapura branch offers a range of diploma programmes including Diploma in Information Technology (DiTEC), Diploma in English (DiE), Diploma in Software Engineering (DiSE), Diploma in Web Engineering (DiWE), Diploma in Business Management (DiBM), Diploma in Computerized Accounting (DiCA), Diploma in Hardware and Networking (DiHN), Diploma in Internet Marketing (DiIM) and Diploma in Auto CAD (DiCAD).

In addition, it offers Pearson HND programmes in Computing, Business Management and Hospitality/Travel and Tourism. The branch also offers several job-oriented courses and O/L and A/L ICT courses.
With roots going back to the year 2000, Esoft has today grown to be the largest private sector education network in Sri Lanka due to the extensive coverage that it has via its branch network, which includes 34 Esoft Metro Colleges, three Esoft Regional Campuses and seven Esoft Metro Campuses. Esoft annually welcomes more than 20,000 students of both urban and suburban youth, through over 45 branches spread islandwide.
Initially starting with IT and computing, today Esoft has grown into a diversified education provider in the fields of ICT and computing, business and management, hospitality management, engineering,
and English.

Esoft Metro Campus is the number one course provider in Sri Lanka for BIT External Degree programme of the University of Colombo and is also the only accredited course provider in Sri Lanka for British Computer Society (BCS), now referred to as higher educational qualification (HEQ), programmes in Sri Lanka. Esoft was awarded the ISO 9001-2008 International Certification for its high-quality education.