---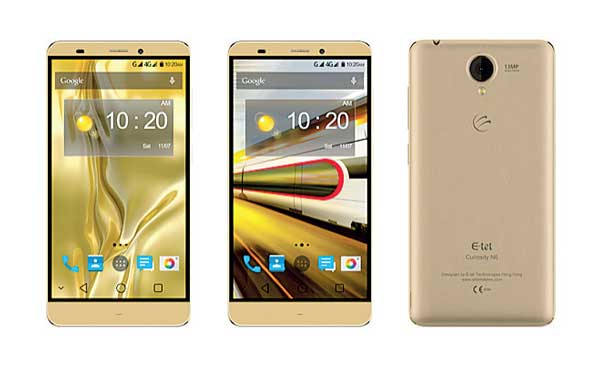 Pioneering the Sri Lankan mobile market, E-tel has launched its gilded Curiosity N6, a scintillating feel on your fingers. E-tel proudly claims its debut 4G-infused smart phone with Curiosity N6. It has been designed catering to the popular youth demands, always marked by socio-economic and global trends, thus undisputed in its state-of-the-art technology.

HD IPS display of 5.5 inches, Android 5.1 (Lollipop) technology, long-life 2500mAh battery, 16GB+1GB, Light Sensor, GPS/Maps/Youtube, Accelerometer/Proximity, Quad-Core 1.3 Ghz Processor, Wi-Fi Hotspot, 32 GB MMC support clarify your curiosity about Curiosity N6 bringing home the fascination and a warranty at the purchase. 5MP front camera enables the clear, ultra satisfactory selfie captures whereas the 13MP camera on the back comes with built-in-flasher.

Above all, the mobile acts as a remote controller for any electric device! Introducing prize is just Rs.26900. Buying on www.brantelonline.com will discount by 5% and entitle you for home-delivery service. A sumptuous covering to bracket your Curiosity N6 is ready free with every purchase.