---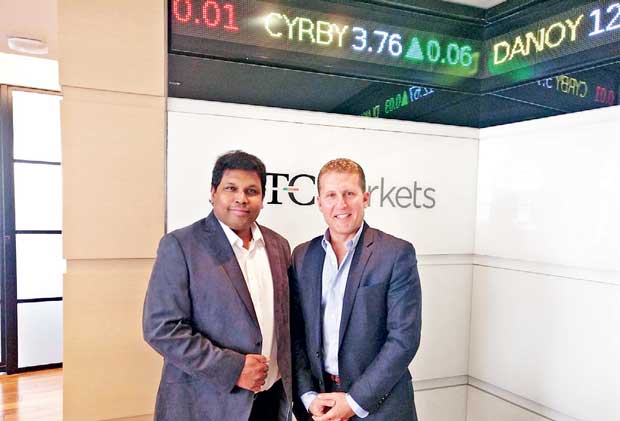 Duo World Inc. Founder and CEO Muhunthan Canagasooryam recently completed the introduction roadshow for Duo World's newly listed shares on the OTC Markets, trading under the symbol DUUO.
Duo World's goal is to introduce itself to the establishments in New York's investment community and create long-term relationships.
During the roadshow, Muhunthan visited the OTC Markets Office in New York and met with OTC Markets Executive Vice President Jason Paltrowoitz.
Duo World, being the first Sri Lankan company to list on the OTC Markets in the US, was well-received.
Speaking of the roadshow, Muhunthan shared, "It was a world-wind of meetings with investment bankers, market making brokerage firms, investors and media. We received many positive comments from the investment community as well as technology specialists reviewing Duo World's newest software, 'FaceTone'."
Duo World Inc. operates its development center through its wholly-owned subsidiary, Duo Software (Pvt.) Ltd in Colombo.