---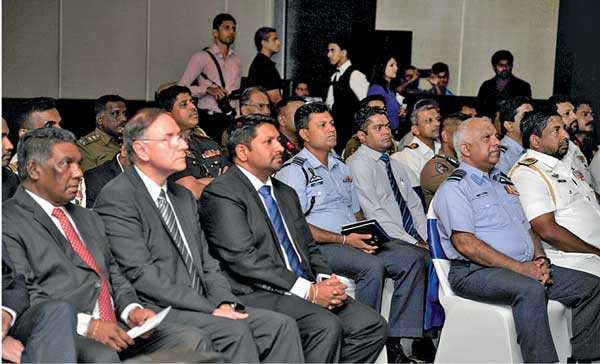 From left : Secretary of Defence, Eng. Karunasena Hettiarachchi / CEO of Compass Ventures General Group, Moshe Kamar, State Minister of Defence, Ruwan Wijewardana, Chief of Defence Staff, Air Chief Marshal K A Gunatilleke, and Commander of Navy, Vice Admiral Ravindra C. Wijegunaratne
On the 20th of July, Compass Tech Asia launched the Homeland Security (HLS) division of their company by hosting a high-level seminar at Cinnamon Grand Oak Room.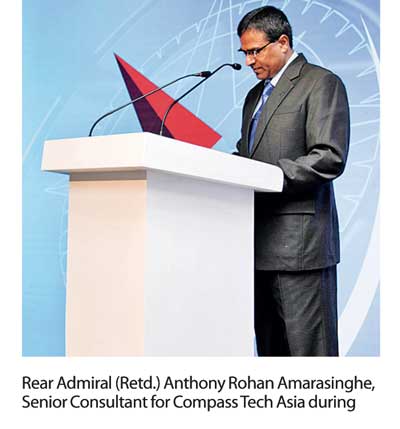 Ruwan Wijewardane, State Minister of Defence was the Chief Guest at the event. Other notable dignitaries included Secretary of Defence, Eng. KarunasenaHettiarachchi, Chief of Defence Staff, Air Chief Marshal K A Gunatilleke, and Commander of the Navy, Vice Admiral Ravindra C. Wijegunaratne.

The focus of the seminar was on real-time intelligence and the efficient utilisation of a limited defence budget. A range of companies under the Compass Tech Asia portfolio was presented highlighting the correlation to Sri Lanka's homeland security needs.

Compass Tech Asia, a Singaporean company with a branch office in Sri Lanka, is a subsidiary of Compass Ventures General Group, headquartered in Israel. Compass Tech Asia turns opportunities around the world, in both the private and public sectors, into thriving businesses that bring innovation into their industries. Compass Tech Asia was set up by the Compass Ventures General Group to concentrate on expanding Compass' activities and implementing cutting-edge technologies and solutions in Homeland Security and other sectors in Singapore, Sri Lanka, and adjacent countries and regions, including Thailand, Indonesia, Malaysia
& Philippines.