---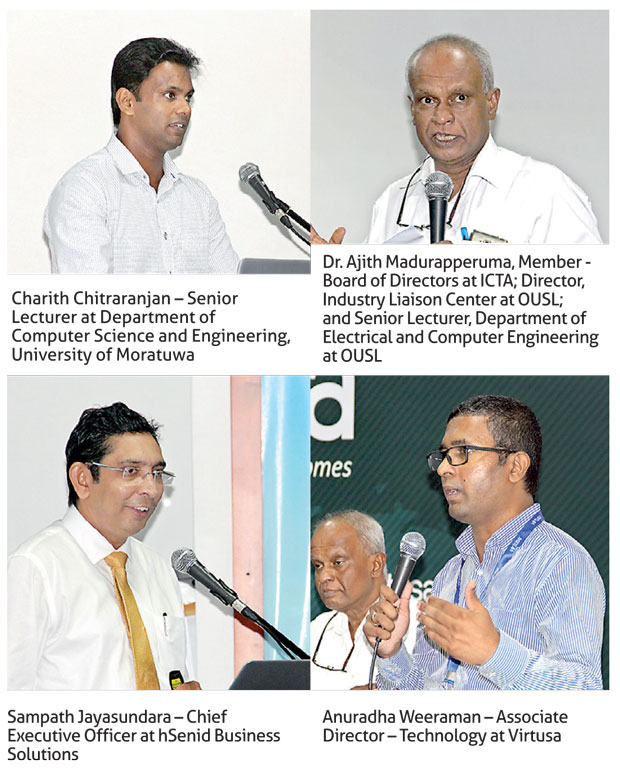 The Colombo Artificial Intelligence (AI) Meetup, organised by the Sri Lanka Association for Artificial Intelligence (SLAAI) and hosted at Virtusa, is a quarterly forum where industry professionals discuss the latest findings in AI, related technologies andnetwork.

The event attracts a diverse crowd of like-minded individuals across industries and academia with the single passion of navigating the future of AI. This latest session made it clear to all those present that as the world continues to become digitally connected AI's role in our lives will exponentially increase. Even now disruptive forces in business are using AI in some form in their battle for dominance in their chosen industry.

Speakers at the event were Sampath Jayasundara, Chief Executive Officer at hSenid Business Solutions, and Dr.Charith Chitraranjan, Senior Lecturer at the Department of Computer Science and Engineering, University of Moratuwa.

The speakers were then joined on the panel by Anuradha Weeraman, Associate Director – Technology, Virtusa, for a series of questions by the inquisitive audience. The session was moderated by Dr. Ajith Madurapperuma, Member of the Board of Directors at ICTA; Director, Industry Liaison Centre at OUSL; and Senior Lecturer, Department of Electrical and Computer Engineering at OUSL.