---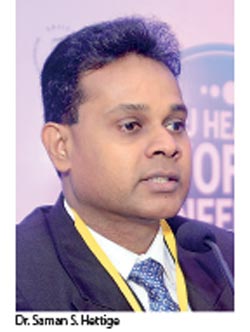 A two day workshop was conducted by SAJICA (Sir Anton Jayasuriya Center for Acupuncture), at 'Acu Healers World Conference' at Calicut, Kerala, India.

Over 150 acupuncturists participated from all over India to refresh as well as broaden their knowledge on theoretical and practical aspects of Body and Scalp acupuncture.
The key speakers were Sir Anton Jayasuriya Center for Acupuncture (SAJICA) Chairman Dr. Saman S. Hettige and Dr. D.H. Jayakody. The participants were given a hands on training on body and scalp acupuncture with proper guidance. The most interesting part was the explanations of scientific basis of acupuncture which was simplified and described by the speakers. It was very well organized by ASWE-Calicut led by Ibnu Jala. The digital as well as printed media were used in an attractive manner in pre-marketing campaigns which made the event a success.