---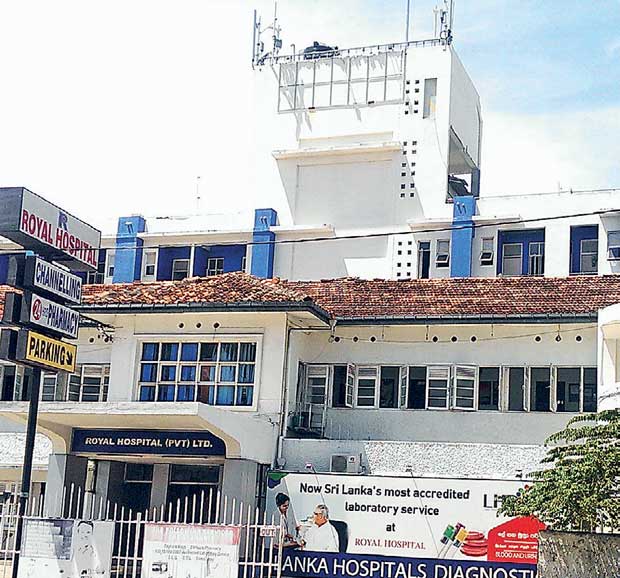 Royal Hospital, Colombo recently announced its decision to outsource its laboratory services to Lanka Hospitals Diagnostics (LHD), the pioneers in providing high-quality medical laboratory services to patients and the doctors.
LHD, a subsidiary of Lanka Hospitals Corporation PLC, has a proven track record of delivering outstanding medical laboratory services and places a high emphasis on accuracy of laboratory reports.
With the growing complexity and increasingly diverse laboratory tests necessary, Royal Hospitals understands the benefits of entrusting its laboratory work to a reliable service provider.
LHD was selected as it has the distinct honour of being Sri Lanka's first Medical Reference Laboratory and being the laboratory service with the largest test menu in the country.
"We are delighted to reach this important milestone and honoured that Royal Hospital, Colombo has decided to outsource their lab services to Lanka Hospitals Diagnostics. We are committed to offering a service superior to any lab service in the country by assuring reliability, speed and quality diagnostics," said Lanka Hospitals Diagnostics Chairman Dr. Sarath Paranavitane.
Commenting on the decision to outsource its lab work, Royal Hospital Colombo Managing Director Dinesh Ranaweera noted, "We have been running our lab for the past 10 to 15 years. With our need to focus more on patient care we have decided to outsource our lab work to Lanka Hospitals Diagnostics, the leader in the medical laboratory services in the country. LHD is respected for its commitment in providing the highest quality and efficient medical laboratory services using the most advanced technology and best-in-class procedures."
"Today our patients can benefit from the extensive range of tests that can be done via the in-house LHD Lab with the assurance of high-quality services, timely and reliable results at affordable prices," he added.
For the convenience of patients LHD's entire range of lab tests consisting of more than 1050 tests, in addition to 84 highly specialized tests can be done at Royal Hospitals and reports can be collected from the Royal Hospital or at any of the LHD Sample Collection Units in more than 30 locations in and around Colombo. Royal Hospital patients will receive an SMS when the report is ready and will have secured access to check the report online via the LHD website.
"Our partnership with Royal Hospitals helps LHD forge lasting relationships with patients, increasing the benefits to society arising from our work," said LHD Director Professor Dilani Lokuhetty.
"We are committed to serving our patients well and continue to make investments in people, processes, equipment and IT infrastructure to deliver the trusted outcomes with the highest integrity and standards. As part of our expansion plans we will soon open state-of the art labs in Kandy and in Karapitiya helping patients in these areas," she stated.
In order to ensure its laboratory achieves the highest standards, LHD is in the process of undergoing the final stages of proficiency testing for the College of American Pathologists (CAP) accreditation.
CAP is the gold standard in laboratory accreditation and is an internationally recognized award, which has been established to improve patient safety standards by ensuring laboratories achieve the highest standards of excellence.