---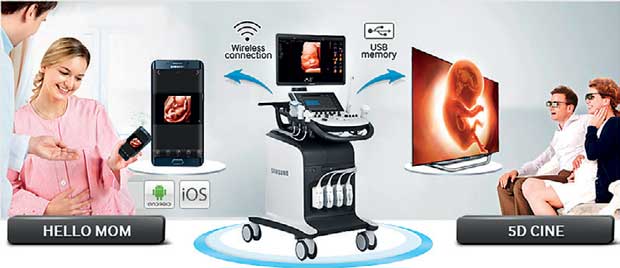 One of Sri Lanka's renowned private hospitals, Pannipitiya Private Hospital has added a state of the art 5D Ultrasound Scanner to its portfolio of high tech modern equipment. Pannipitiya Private Hospital thus will be the first hospital in Sri Lanka to introduce this technology to a Maternity Unit.
The significant feature of the 5D Ultrasound Scanner is its ability to display images of the fetus in the womb of the pregnant mother. The parents get the opportunity to witness the unborn baby in the womb on the screen real time with the 5D Ultrasound technology. This also enables doctors to get firsthand and accurate data of the unborn baby with 5D Ultrasound Scanner test.
"Our hospital constantly makes every effort to provide a high quality service for a reasonable fee. We always take necessary steps to maintain the highest standards. The decision to introduce a 5D Ultrasound Scanner to the hospital's Maternity Unit was to further expand the service we provide using state-of-the-art technology. Already a large number of pregnant mothers have obtained the benefits of the cutting edge 5D Ultrasound Scanner test," said Pannipitiya Private Hospital Chairman and Managing Director Dr. Ananda Kuruppuarachchi.
Pannipitiya Private Hospital has also made arrangements to provide the 5D Ultrasound text for a reasonable fee as it offers for the other services as well. Pannipitiya Private Hospital which is accredited with ISO 9001-2008 Standards for all the units of the hospital also is equipped with CT Scanning test facilities. The hospital also carries out tests treatment on the nervous system, respiratory system, carries out eye surgery and conducts many more tests using state-of-the-art high technological equipment.