---

With a strong focus in providing high-standard patient care with state-of-the-art medical facilities and services, Nawinna Medicare Private Hospital recently relaunched its operations with a new outlook.
Conveniently located in a soothing environment at 108 A, Nawinna, Maharagama the hospital has earned a name as a respected tertiary healthcare provider within its short history. Nawinna Medicare Hospital provides a friendly and courteous 24-hour service with experienced consultants and professionally qualified nurses & caring staff.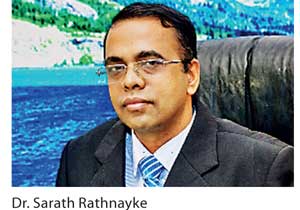 The hospital has an OPD, an ETU, channeling consultation services, three operation theaters, two ICUs, a cardiology unit, a dental clinic and a modern laboratory. Medical services such as X ray, ultra sound scan, ECG & exercise ECG, endoscopy and all blood tests are available at Nawinna Medicare Hospital with confidence, accuracy and reasonable rates.
Nawinna Medicare Hospital has rooms with modern facilities and even super luxuries with jakushi. On the spot payments of medical expenses for the workers of many reputed companies are available with a number of leading insurance companies at Nawinna Medicare Hospital. "Our intention is to provide high standard medical and caring service at a reasonable price. To facilitate this we have created a mind and body healing environment within the hospital premises." Dr. Sarath Rathnayke, Managing Director, Nawinna Medicare Hospital said.