---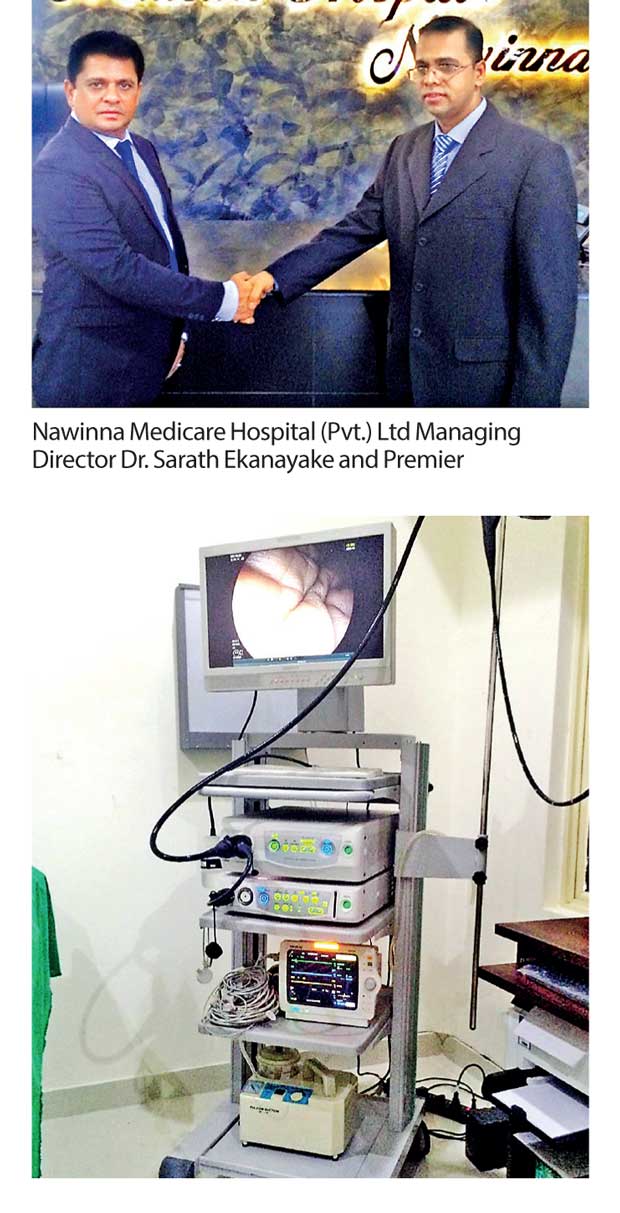 Nawinna Medicare Hospital (Pvt.) Ltd, an oversees health-related service provider of international standard has joined hands with Premium International, a celebrity in supplying hospital equipment, to establish a state-of-the-art Endoscopy Machine of the world.

The new Endoscopy Unit was opened with the participation of renowned specialists of the field and many other honorable guests.

This Endoscopy Machine which cost Rs.12.5 million assists in diagnosis of issues and all ailments in the digestive tract while furnishing appropriate remedies. Premium International (Pvt.) Ltd which has won ISO 9001:2008 certifications is the authorized agent in Sri Lanka to distribute this Endoscopy unit which is manufactured by Fuji Film in Japan.

Premier International (Pvt.) Ltd Director Mahesh Fernando stated that his company is involved in importing medical tools which are premier in the very sense of the word.
"This is the Endoscopy Unit which incorporates the highest technology in the world. We can guarantee a hundred percent trust regarding the service. We are staffed with the technicians empowered with international training. We do not have to return it to Japan in case of a maintenance failure. We have laboratory facilities to execute such service-related repairs in Sri Lanka," said Premier International (Pvt.) Ltd Managing Director/Chief Executive Officer Prasantha Kularathne.

Nawinna Medicare Hospital (Pvt.) Ltd Managing Director Dr. Sarath Ekanayake declared that the patients can experience this service at a lower cost as compared to other hospitals though this is a latest Endoscopy unit. This newly established Endoscopy unit detects cancers in the digestive system and can initiate required surgeries to remove the cancers.