---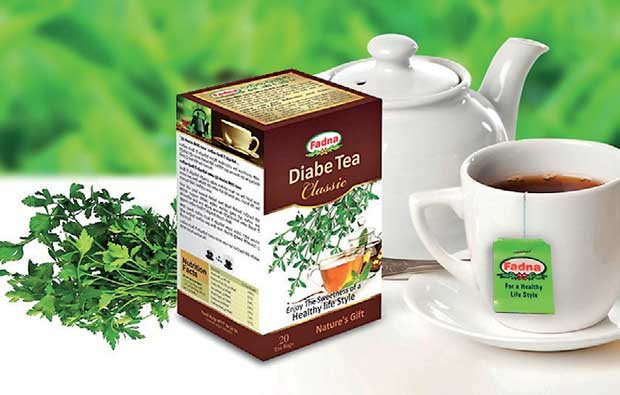 Fadna Diabe Tea Classic which was introduced by the Food and Nature Private Limited is now out in the market.
One of the biggest problems Sri Lankans are facing now is the rising in the non- communicable diseases 'diabetes' or increasing of the sugar level of the blood and most importantly loosing energy of the body.
Fadna Diabe Tea is in the market from a long time because it is healthy and delectable beverages that fight against unwanted sugar issues and it helps to gain the happiness and energy everyone deserves to get.
A natural recipe, our ancestral used to control the sugar level in the body, is mixed with tea and has been introduced to the market as Fadna Diabe Tea classic. The specialty of this beverage is that this beverage can be drink as just tea with a good taste. This fact was confirmed from the customers' comments and complements given after using the product. Diabe Tea is presented as tea bags and it is really easy to use at any time and also because of the goodness it has, it will be a good solution for the problems that caused because of the increasing of the sugar level of the body. Fadna Diabe Classic tea is recognized in the market more than a decade due to the faithfulness consumers have towards it and the good results it gives. Fadna Diabe Tea classic can be purchase from island wide super markets, pharmacies and the ayurvedic medical shops.