---
Asiri Surgical Hospitals, one of the leading private healthcare providers in Sri Lanka, has a portfolio of skilled and experienced medical experts with the most cutting-edge medical equipment and technology in the industry.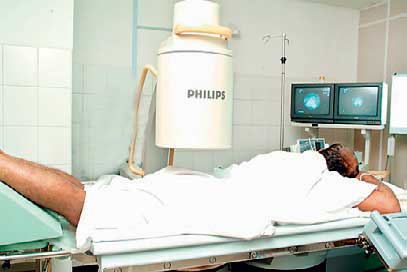 It also houses one of the best Urology Centres, which is equipped with all facilities to investigate and treat any urinary ailment and are also fortunate to have the services of the majority of the leading urological surgeons in the country.
Urological diseases come in a variety of conditions, all related to the filtering and carrying of urine out of the body which could affect men, women, and children of all ages.
The most common diseases are urinary stones and diseases connected with the enlargement of the prostrate in men. Problems with ones' urinary system may range from mild infections to major life threatening disease. This is because the urinary system which comprises of kidneys, ureters and bladder with the urinary passage, are responsible for vital functions such as removing waste products from your body, and controlling blood pressure and volume.
Urologists identify a lot of such conditions at a fairly early stage especially because it has now been well established that stone development in the urinary system is connected with common non-communicable diseases such as high cholesterol and diabetes.
Dr. Anura Wijewardane- Senior Urologist at Asiri Surgical Hospital and one of the specialized veterans in urological diseases, stated that it is vital to identify stones in the urinary system early and decide whether it is in need of interventional therapy (breaking, operating and lasering stones).
He also stated that a significant group of stones could also be treated by medical therapy and said that it is important to create awareness among patients about the common clinical symptoms of stone diseases.
Dr. Wijewardane further added, "Stone formations in the urinary bladder among men are associated with the enlargement of the prostate gland. We see this in males in their mid-40s and it continues to occur in later ages.
The majority of them are non-cancerous (age related enlargement) and about 18 percent – 20 percent of the enlargements could be cancer in the prostrate. Although it is small in percentage.