---
Doing politics as an actress is a disadvantage

There were discrepancies in distributing the Rs. 5000 allowance

My political journey is one without cutouts, posters and alcohol
Actress Oshadi Hewamadduma will be contesting the upcoming Parliamentary Election from Badulla District under the Sri Lanka Podujana Peramuna (SLPP) ticket. She believes that newcomers to politics have a vision whereas those tempered within the system would continue to rob people's money.
Excerpts: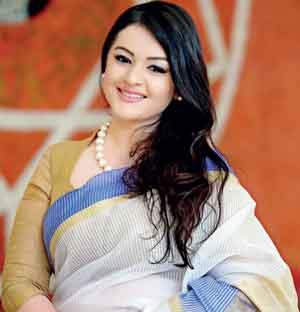 Q What's the biggest challenge you face as a newcomer to politics ?

Women who engage in politics already have a challenge especially in a country like ours. This is because nearly 95% of politicians have a background in politics. Either it has passed on from father to daughter or brother to sister and likewise. On the other hand women have to compete against a lot of men. This is not fair and apart from that there's a lot of mud-slinging as well.

Q Why did you decide to contest from Badulla?

My maternal relatives are in Badulla and for 21 years there has been no female candidate who has represented Parliament from the Badulla District. This is a sad state of affairs because women constitute over 53% of the population in this District.

QWhat's the benefit for people in electing new faces to Parliament?

Even the President is a newcomer to politics. Newcomers who have qualifications have a long journey in politics. On the other hand, those who are not tempered within this system have a vision. But politicians who have been in this system for years prioritize on the perks, benefits and robbing people.

Q People know you as an actress. By entering politics your fans may think this is an attempt to gain more popularity. Your comments?

It is a disadvantage to engage in politics when you're an actress. I feel it will make me less popular. Because all my fans will not be SLPP supporters. On the other hand I received nominations because I have been actively involved in party activities since 2010. I have represented the Podujana Kantha Peramuna and other initiatives since then.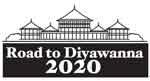 QWhat if people say that you are contesting for Parliament to get perks and benefits?

What are these perks? Only the house, vehicle permit and pension. But I have been using luxury vehicles these politicians have been using for the past 10 years. So I don't have to enter Parliament to use them. When it comes to the pension they don't get a big amount either. I have lived with a lot of respect and dignity. My lifestyle will not change because I'm entering politics.
Women have to compete against a lot of men. This is not fair and apart from that there's a lot of mud-slinging as well

But those who have been in this system for years prioritize on the perks, benefits and robbing people's money

There are also many issues affecting agriculture. If we take the human-elephant conflict solutions such as electric fences haven't been successful

Q Badulla District includes underdeveloped areas such as Rideemaliyadda. What is your plan to develop these areas?

I'm looking at strengthening the financial status of women. This will be done by giving them an opportunity to be self-employed and work as one community to do bulk productions of various products. On the other hand as a district that heavily depends on farming and agriculture it is important to educate farmers on market relations. They don't have a way to sell their harvest because of intermediaries. This mafia has to stop and I will implement a solution where the farmer and consumer would eventually benefit. There are also many issues affecting agriculture including the threat from wild animals, usage of fertilisers etc. If we take the human-elephant conflict solutions such as electric fences haven't been successful. So we need to see how these elephants could be isolated in one area, so they will not destroy human settlements. On the other hand, due to the usage of chemical fertilizer many people suffer from chronic kidney disease. So the alternative is to use carbonic fertilisers and we have given samples to 100 farmers as a pilot project. However an attitudinal change is also required to make these changes.

QEstate workers have faced many injustices. They live in dilapidated conditions and earn a pittance. How do you plan to solve this issue?

They face numerous issues from health and sanitation to being paid lower wages etc. There are also many underage marriages taking place within estates. The youth are addicted to alcohol and drugs. There has to be someone to give them a voice and see that their rights have not been compromised. Therefore this issue needs to be studied closely.

QDuring the pandemic outbreak the Government gave a Rs. 5000 allowance and a few estate workers too received it. But they claim that half of the money was deducted. What do you have to say about that?

Certain criteria had to be fulfilled for people to receive this allowance. It was the grama niladharis and Divisional Secretaries that were appointed to handle the distribution. It was a long process and in certain places the distribution hadn't taken place properly. But I'm not aware of money being deducted. However I admit that there were discrepancies in the distribution of this allowance.

QDue to the pandemic the country's economy took a downward spiral. What are your plans to strengthen it?

Strengthening the agriculture industry is one of the aspects. Sectors such as tourism are at a standstill until international borders are opened. Areas such as Ella are badly hit due to the pandemic. But in the mean time we can empower local entrepreneurs and encourage them to get back on track. With the open market economy people became lazy and they didn't work to their full capacity. So the time has come to put your best effort to get local industries running in order to strengthen the economy.

QThere are over 7450 candidates competing for 225 seats. Are you confident about winning?

Definitely. My political journey is one without cutouts, posters and alcohol. I believe in policy changes. In fact people too are fed up with seeing the giving away money and other materials by politicians which are tricks to obtain more votes.

QIf you lose..

Even if I win or lose I will continue with my political journey as well as my career as an artiste.