---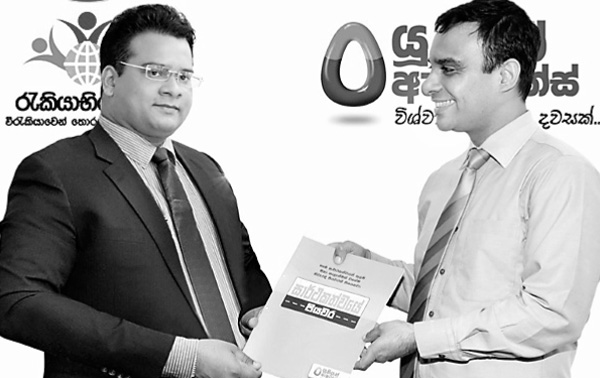 Rekiyabhishekaya 2016, the annual national education and career guidance programme, is a strong step forward in the development of Sri Lanka's future workforce.

Union Assurance recently strengthened its ties with the programme by becoming its official life insurance provider. The programme, organized by the Youth Development Council and ITN, will take place at the NelumPokuna Performing Arts Theatre on the 25th, 26th, and 27th of this month.
The agreement signing ceremony which took place last week, was graced by Mohan Perera (President, National Youth Development Council), Gihani Weerasinghe (Vice-President, National Youth Development Council) as well as Shashika Fernando (Deputy Project Manager). Dirk Pereira (Director / CEO), Dharshana Amarasinghe (General Manager, Marketing and Distribution) and Kasun Sameera (Senior Manager - Marketing) were amongst those who were present at the occasion representing Union Assurance.

Rekiyabhishekaya 2016 will provide the support and opportunities for higher education and career development, for the youth poised to shoulder the future of our country. Union Assurance has created the opportunities to provide support and to bring forth success in to your life as a young person. Therefore an open invitation is extended to come and visit the Union Assurance exhibition stall to find out more information and to gain invaluable advice to develop your future.
For over three decades, Union Assurance has introduced several products and initiatives that continue to suit the changing lifestyles of the Sri Lankan population – in turn becoming the favoured insurance provider in the nation.
The company's commitment to the future of the country, through the provision of support and guidance is further strengthened by its involvement in this programme.