---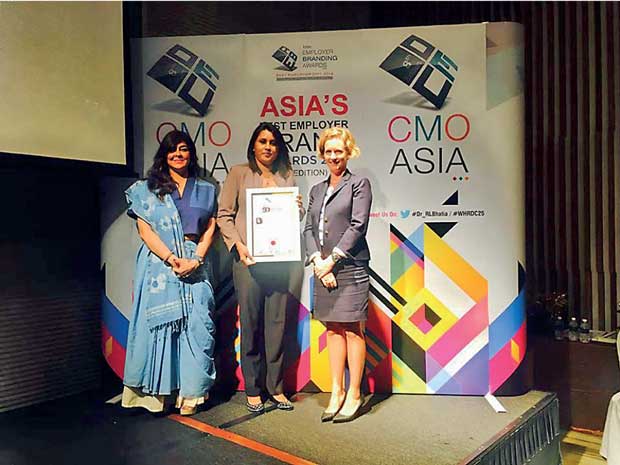 Tharanga Vithanage receiving the award fromIndira Group of Institutes Educationist and Chairperson Dr. Tarita ShankarandNokiaSouth AsiaMarketing and CommunicationHeadAlexandra Snaider
Hyundai LankaSales and MarketingHeadTharanga Vithanagewas recognized amongst Asia's Top 50 Brand Leaders at the eighth CMO Asia Awards for Excellence in Branding and Marketing, held in Singapore recently.

This title recognizes her efforts and contribution to the marketing and branding involvement and for the continues success and endeavors of her career. "She embodies a 'Catalyst of Change' perfectly with a visionary approach. Also for leading the brand seamlessly enough to build itself into the fabric of the business, embracing change and contributing value"– CMO Asia It is noteworthy that with this recognition, Tharanga was placed alongside marketers from India, South East Asia and the Middle East who were also awarded from their respective countries.

Graduated in Arts, (University of Delhi; India) with a Masters degree in Business Administration (Wolverhampton University; UK) who has acquired professional experience in customer services, (Cabin Crew; Sri Lankan Airlines) and in sales/marketing/branding/business development area of different Industries including automobile in Sri Lanka.

Owned overall experience of 14years including 10years of experience in sales/marketing and branding and she has been instrumental in conceptualizing, planning and implementing several successful, innovative campaigns for industries she worked for.

Tharanga is a member of the Rotary Club of Colombo West as well as a member of Women in Management in Sri Lanka.