---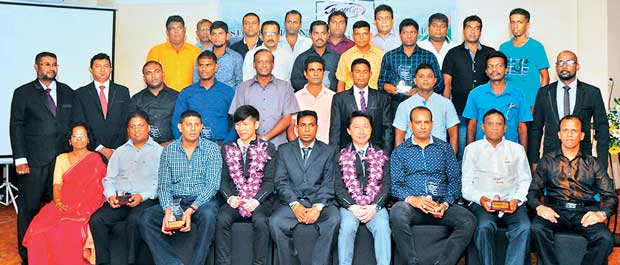 Supergrip International (Pvt) Ltd is the sole agent for Fedreal brand tyre in Sri Lanka.
The company celebrated the 10th year anniversary of Federal brand tyre at Hotel Galadari on 15th October the presence of Sales Director Dawu and Jhonny, Manager, Global Sales of Federal Cooperation in Taiwan and dealers island wide.
The company began its journey as a small scale retail and tyre rebuilding plant and expanded with the initiatives put forward by the Managing Director, Sanjeewa Perera. The company also commended the dealers who have contributed enormously to promote the brand and the bankers who have provided financial support.
The 20 dealers who were leading the business to promote the Federal brand and trading during the past decade were presented anniversary trophies and the dealers who had covered their targets for the year 2015/2016 were provided 30 air tickets to travel to Thailand for five days.
At present other than the Federal tyre, the company promotes Maxco tyre, Ojus generators manufactured by India and Omni Brand patches.