---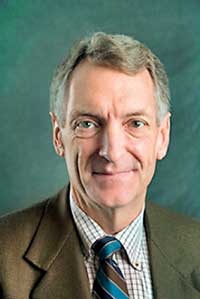 The key policymakers and business leaders in Sri Lanka will have the opportunity to listen to the "undisputed global guru of HR – Dave Ulrich," said National Human Resources Council of Sri Lanka Chairman Dinesh Weerakkody.

Recent research not only by Prof. Ulrich's firm RBL but also Mc Kinsey has found that high-growth countries and companies, particularly in India and other South East Asian countries leverage on four factors, two of which are intellectual capital and innovation, factors which depend totally on the quality of HR. Weerakkody said Prof. Ulrich is the leader in researching HR and will be sharing his knowledge at the forum.

Weerakkody said Prof. Ulrich will in his address discuss how the government, industry, trade union and academia can work together to build a human capital agenda and deliver on that agenda. He will use his wealth of experience in advisory, research, learning and knowledge to present to the audience some practical suggestions.

Ulrich is a Prof. at the Ross School of Business, University of Michigan and a partner at the RBL Group, a consulting firm focused on helping organizations and leaders deliver value. He studies how organisations build capabilities of leadership, speed, learning, accountability and talent through leveraging human resources. He has published over 175 articles and book chapters and 23 books and has been Ranked #1 as the most influential international thought leader in HR. Ulrich is the HR guru's guru, credited with developing the 'HR business partner' model and other influential ideas in books including 'HR Champions' and 'The HR Value Proposition'.