---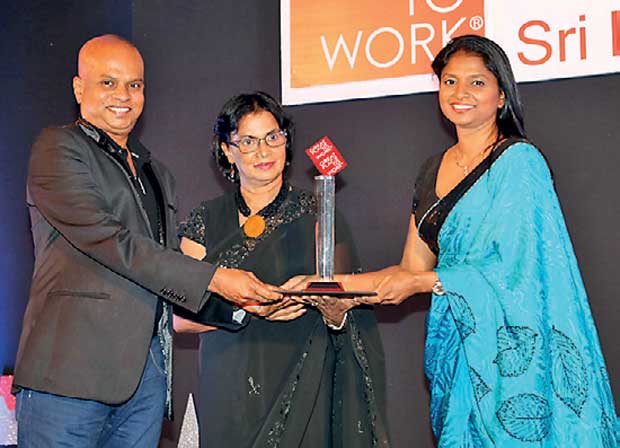 Prime Lands Group (Pvt.) Ltd yet again been recognized as one of the 'Great Places to Work in 2016' in Sri Lanka.
Great Place to Work Institute in Sri Lanka felicitated the 'Top 25 best companies to work for' in the country after an extensive study done in partnership with the Ceylon Chamber of Commerce. The annual Great Place to Work survey was conducted in 75 companies across 15 diverse business sectors with over 16,000 employees.
Prime Lands won this esteemed award for the second consecutive year and the ceremony was held last Friday amongst an outsized gathering of distinguished invitees from various conglomerates. Prime Lands Group also acknowledged for Gold category in Best Medium-sized Enterprises in Sri Lanka.
As quoted by Great Place to Work Co-Founder Robert Lavering, "A great place to work is one in which you trust the people you work for, have pride in what you do and enjoy the people you work with."
Trust is the defining principle of great workplaces which created through the management's credibility, the respect with which employees feel they are treated and the extent to which employees expect to be treated fairly. The degree of pride and levels of authentic connection and camaraderie employees feel with one are additional essential components.
"Our success rests upon all our employees who provide an exceptional service to our customers every day. They are talented, motivated and passionate about our company's vision which fundamental to our continuous success, so we are committed to give our staff the opportunity to be the best that they can be," Prime Lands Group Deputy Chairperson Sandamini Perera said.
Prime Lands started its journey giving a priority and fulfilling most of the citizen's need of shelter by giving them the best home in Colombo and suburbs and lands across the country.
With a vision to commit to create a better place on the earth, Prime Lands Group fits into the hearts of customers over 20 years in the real estate business by surrounding area and meeting the needs of vibrant communities with its most exceptional service, creativity and innovational configurations that unveiled its plans to offer every convenience expected of a luxury in respect given privacy.
"We are thrilled and honoured about receiving this prestigious award of Great Place to Work for 2016 and the Gold winner of Best Medium-sized Enterprises as it is truly tribute to the outstanding performance of our staff," Prime Lands Group Chairman B. Premalal said.
"There is a strong sense of fun, friendship, understanding and belongingness among our staff members and it is so clear that everyone cares about each other just like one big family and that is what makes the Prime Lands such a Great Place to Work," Prime Lands Group Group Head of HR Sanjani
Kumarihami said.
Prime Lands Group ensures the staff is driven by a passion and dedicated which is aligned to vision for the company. The value of each employee is collectively comprised to a multi-talented workforce which shares a common goal of professionalism and accomplishment.