---
Roshanga Wickremesinghe, a management consultant with fourteen years of experience in delivering high-impact consulting, training, facilitation and coaching solutions in a large number of countries, presents a unique blend of cross border and cross sector learnings in his book 'How small countries can compete and grow – a case for Sri Lanka' which will be launched on 16 February.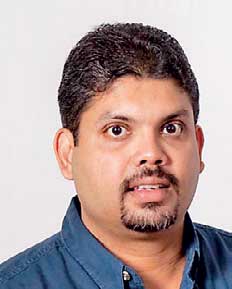 An Accredited Director [ACC. Dir.SL ] by the Institute of Chartered Accountants of Sri Lanka and a Fellow of the Strategic Planning Society [UK] as well as being a member of the Strategic Management Society [USA], Wickremesinghe's wide knowledge and understanding of how small countries can grow is amply demonstrated in his book.
Wickremesinghe uses his analytical skills combined with practical solutions to complex situations, he advocates a research backed scientific development approach to solving impending issues and urges policy makers to initiate early action that would help Sri Lanka to compete and grow.
Wickremesinghe set up R & R Associates Consulting in 2002 as an International Management Consultancy and Training practice in Sri Lanka with a view to delivering high impact consulting and training solutions in Afghanistan, Bahrain, Bangladesh, India, Jordan, Maldives, The Netherlands, Nepal, Pakistan, Philippines, Thailand, the UAE, UK and Vietnam.
"Initially our services were largely limited to Sri Lanka, however we soon succeeded in expanding to countries throughout the region and beyond", says Wickremesinghe.
Categorised as a Sector Independent Strategic Planning Specialist R&R Associates Consulting, have delivered services to governments, bilateral organizations, private sector companies, non governmental organizations as well as international foundations and associations.
The launch of Wickremesinghe's book scheduled for 16th February will serve to further cement his standing as one of Sri Lanka's top tier management consultants.