---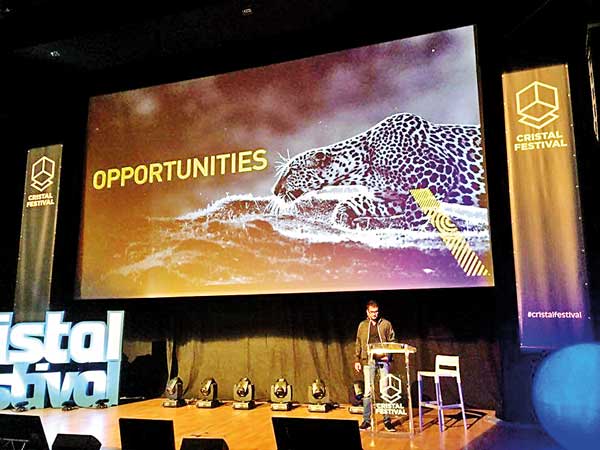 Sri Lanka, though a tiny island in the Indian ocean, boasts of a history and culture that is rich and diverse, making the country a force to be reckoned with when it comes to winning awards in the international advertising arena. With numerous awards being won internationally by the local advertising industry in the recent past, it's the best use of local insights and cultural nuances that has placed the country on the global stage.

As Sri Lanka's most awarded creative, TBWA\Sri Lanka's Subhash Pinnapola was the first Sri Lankan juror and guest speaker at the Global Cristal Awards in December 2015 in France. In his pursuit to continuously push Sri Lankan advertising into international limelight, he has opened the door for the world to hear his point of view on 'Sri Lankan Advertising on the World's Stage', which was shared with an international audience, forcing the world pay attention to the island nation.
Subhash continued this drive to promote Sri Lanka's creativity as a guest speaker at the recently concluded Grand Leadership Council of APAC Cristal Awards in Shanghai on the same topic, where he focused on insights that are unique to Sri Lanka and his intimate knowledge of the local landscape that has inspired him to create timeless campaigns fit for the world's stage.

Subhash, though not for the first time, has previously shared his point of view at many international awards as a jury member, in addition to winning metal at Cannes Lions, Spikes Asia, Adfest, Appies, Adstar, AMEs, Epica, Midas, AWARD, Cristal, Shark and ONE SHOW. Subhash has also been shortlisted amongst the top five as South Asia's Creative Person of the Year in 2015.

It is noteworthy to mention that Subhash holds so many 'first time ever' achievements for the country in a global arena, where these accolades have made the country known for its insightful creative work globally. Being recognized on a global scale has not changed Subhash's beliefs, which is to keep Sri Lanka known for its creative excellence, by identifying and nurturing new creative talents in the country.
That is his ultimate vision – to consistently drive Sri Lanka's advertising in the global arena. With each award in Subhash's repertoire, it has brought both Sri Lanka and him personally recognition; with the most recent being his achievement in driving TBWA\Sri Lanka to be named 'Rest of South Asia's Creative Agency of the Year' Gold recipient in 2014 and Silver in 2015, which is an undoubted testament to his creative vision and talent.