---
New York-based Effie Worldwide, Inc. has announced Imal Fonseka as a juror of the 2016 Global Effie Awards competition.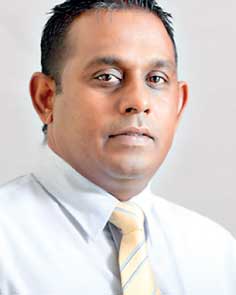 Fonseka brings glory to the country yet again by being the first Sri Lankan to hold this position. He was also the first Sri Lankan to sit on the Asia Pacific Effie jury panel recently.

Fonseka, a respected marketer who has managed brands across Sri Lanka, South East Asia and the sub-continent, is currently the CEO of Ceylon Biscuits.

The Global Effies honour multinational marketing communication efforts that have proven their effectiveness in four or more countries on at least two continents. Recent winners have included Always, Jaguar and Nike Football.

This year, the Global Effie competition will be judged by top global marketers simultaneously in Singapore, São Paulo, New York and London.

The Global jury also helps determine who will ultimately be ranked in the Effie Effectiveness Index. The Effie Index ranks the industry's most effective agencies, marketers and brands using finalist and winner data from 40+ worldwide Effie competitions – including the Global Effie Awards.

Fonseka has also chaired the Sri Lanka Edition of Effie's in 2009 and 2012 and is the jury chair in Effie Sri Lanka Awards 2016.