---
IPM Sri Lanka – the nation's leader in human resources management – has organised its popular corporate HR quiz programme 'The Great HR Quiz 2016' for the third consecutive year and will be held on Wednesday, November 16 at Hotel Galadari, Colombo, commencing at 3:00 p.m.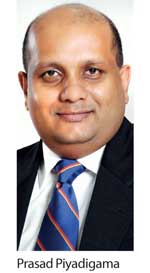 The Great HR Quiz 2016, which is termed as 'The Battle of the Brainiacs', will be unique, more interesting and challenging than in previous years since it adds another dimension to competitiveness by opening the doors – for the first time in IPM's history – to participating teams representing companies from the South Asian region as well.
"The Great HR Quiz is the only corporate HR quiz dedicated to the field of human resources management. In keeping with IPM Sri Lanka's objective of taking HR to the next level, we have for the very first time, opened up the quiz to accommodate participants from the South Asia region, which will help to broaden the thinking while sharing thoughts and ideas among a wider spectrum of professionals in the human resources management field," said IPM Sri Lanka President Prof. Ajantha Dharmasiri.
The Great HR Quiz, which was initiated under a novel concept of IPM Sri Lanka Immediate Past President Rohitha Amarapala in 2014, is open to all private and public sector employees and offers an ideal platform to showcase knowledge and understanding of the field of human resources management while giving a unique opportunity to be recognized by peers as well as superiors. The Great HR Quiz will be conducted as a 'team quiz' and allows each participating company to field a five-member team where each team will be required to respond to the questions using an 'electronic response device', which is a fast, convenient, trendy and exciting response mode.
The competition is open to all private and public sector organisations under the categories of banking/finance/insurance, IT/software/telecom/BPO, travel and hospitality/leisure, apparel and textile, manufacturing/FMCG, food and beverages with an additional 'Special category'. Each organisation can nominate a maximum of two teams, each supported by separate registration forms.
The quiz will be conducted in English and will comprise of five rounds. The first two rounds will test the knowledge of the teams on human resource management, which will be followed by rounds on organisational behaviour and current affairs and sports. The final round will be on contemporary human resources management. Each team will be allocated a table with an electronic response device with which answers to the quiz need to be selected by each team in real time.
"We encourage all companies in the private and public sector to participate in this unique quiz and make maximum use of this opportunity to display your individual and team talents. The participation of teams from private and public sector organisations in the South Asian region in addition to teams from Sri Lankan private and public sectors will no doubt make the Great HR Quiz 2016 an unforgettable experience for the participants," said The Great HR Quiz 2016 Organising Committee Chairman and Siam City Cement (Lanka) Limited Director Organisation and Human Resources Prasad Piyadigama.
The quiz will be followed by cocktails and fellowship providing an ideal opportunity to interact and build network and relationships with like-minded professionals.
The champions of The Great HR Quiz 2016 will receive Rs.100,000 in prize money, the champions trophy, medals and certificates. The first runner-up will receive Rs.75,000 in prize money, The Great HR Quiz 2016 runners-up trophy and certificates, while the second runner-up will receive Rs.50,000 in prize money and certificates. Each participant will be awarded a certificate of participation. Category winners in each sector will receive a trophy and certificates.
Registration for The Great HR Quiz 2016 is now open. For more information and registration procedures, please log on to www.ipmlk.org or contact Himali (0713 922 933) or Chapa (0717 742 244) at IPM head office. Registrations close on October 31, 2016.
IPM Sri Lanka keeps pace with the new trends and concepts in HR by engaging continuously with the business community to share experiences, thoughts and insights in order to enrich and enhance the HR profession. It actively encourages and promotes members' participation at international conferences and forums to provide exposure, build networks and conduct research into areas of interest to the HR profession in Sri Lanka.
IPM was founded in 1959 and was subsequently incorporated by an Act of Parliament in 1976. IPM is affiliated to the Asia Pacific Foundation of Human Resources Management and also to the World Federation of People Management Association. IPM, being a professional institute, is also a constituent member of the Organisation of Professional Associations (OPA) Sri Lanka. Currently, IPM comprises of over 900 Professional Members, who serve in both public and private organisations.