---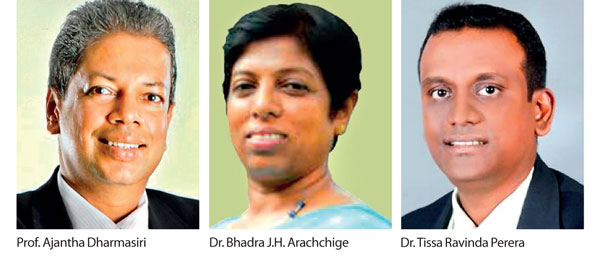 IPM Sri Lanka has organised the annual IPM Research Symposium 2017 under the theme 'Exploring new frontiers in HR: Creating value', in order to identify and highlight research findings on contemporary HR issues, which are of special relevance to Sri Lanka and to the South Asia region.
This is the second annual research symposium organised by IPM Sri Lanka with the objective of providing a unique and dedicated forum for HR practitioners, students and faculty to present their scholarly contributions. The symposium conference will be held on March 24, 2017 at Galadari Hotel, Colombo.

"The IPM annual research symposium provides a great opportunity for presenting and sharing ideas, knowledge and trends relevant to the field of human resources management. The symposium also encourages research into and careful study of intricate behavioural aspects of human resources in real-life settings from which significant conclusions can be drawn upon in order to aid operational level decision-making as well as in setting organisational policies affecting productivity and efficiency," said IPM Sri Lanka President Prof. Ajantha Dharmasiri.

"As a professional body which keeps pace with the current trends and developments affecting the field of human resources management, we steadfastly encourage HR professionals to engage in research activities in order to add value to organisations. The IPM Annual Research Symposium will be the ideal forum to present research papers and findings in the field of human resources," he added.

The theme of this year's research symposium focuses on how developments in HR can contribute to productivity and performance in both private and public sector organisations in a wide range of related research fields. The forum endeavours to facilitate the connection between research and practical application and to promote the dialogue among the members of the HR fraternity. The research tracks identified for the IPM second annual research symposium under which submissions can be made are HR sourcing, labour economics, industrial relations and trade unions, contemporary issues in HR, human resource development, HR and technology, leadership studies, organisational studies and HR analytics.

IPM Annual Research Symposium 2017 Co-Chairs Dr. Bhadra J.H. Arachchige and Dr. Tissa Ravinda Perera stated that outstanding original research findings will be considered for publishing as full-length papers in the 'HRM Perspectives' journal of IPM Sri Lanka and the best oral presentations from each track will be selected
for rewards.

Extended abstracts of original research findings, in English, are now accepted for oral presentation. Further information and guidelines on submission of extended abstracts and important deadlines and time bars running up to the symposium conference can be obtained from IPM Sri Lanka Research and Policy Development Manager Consultancy Chaminda Pinsiri, who can be contacted on 0112 199 988 or 0777 802 901.

IPM Sri Lanka keeps pace with the new trends and concepts in HR by engaging continuously with the business community to share experiences, thoughts and insights in order to enrich and enhance the HR profession. It actively encourages and promotes members' participation at international conferences and forums to provide exposure, build networks and conduct research into areas of interest to the HR profession in Sri Lanka.