---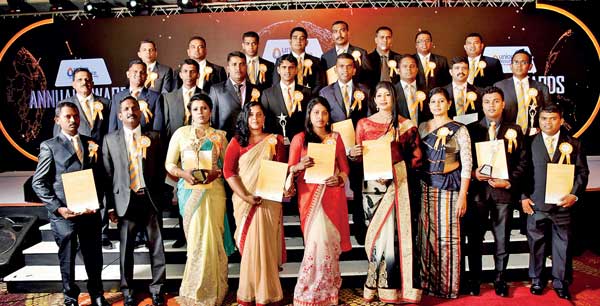 Union Assurance MDRT qualifiers
Union Assurance is home to innovators that set the benchmarks for the Life insurance industry in Sri Lanka.In recognition of the company's great efforts in the sector, the Million Dollar Round Table (MDRT) had invited the top achievers from Union Assurance to attend the MDRT Annual meeting, which was held in Vancouver, Canada.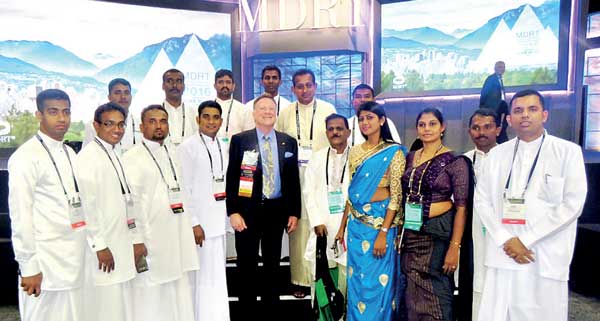 Union Assurance contingent at the MDRT Annual Meeting

Founded in 1927, the MDRT acts as the Premier Association of Financial Professionals and is an international, independent association of more than 43,000 of the world's leading life insurance and financial services professionals from more than 500 companies in 67 countries. MDRT members demonstrate exceptional professional knowledge, strict ethical conduct and outstanding client service. MDRT membership is recognized internationally as the standard of excellence in the life insurance and financial services business.

Representation in the MDRT is considered as an industry gold standard, and it is no accident that Union Assurance has the honour of being in this privileged position. The Company continues to recruit the most promising individuals with the drive to serve and succeed, and provides them with training on par with international industry standards – while giving them a platform from which they can achieve their full potential.

This year the honourees from Union Assurance are V.K.S. Jayasinghe (Court of the Table), H.D.J.C. Appuhamy(Court of the Table & Life Member), D. Thinesh, P.S.M.R.A.L.U.K. Senanayake, A. Jensi, G.U.S. Silva (Life Member), H.W.N. Somapala, W.K.I.P. Fernando, K. Ketheesan, J.M. Fernando, B.K. Janitha Rohana, H.G.M. Gimhan, S. Subramaniam, D.M.D.P. Jayasinghe, M.A.P. Silva, P.W.R.A.D.P. Ranathunga, M Arasarathnam, A. Vijayakumar, W.M.H.C. Fernando, M. Makalingam, H.V.P. Dharshana, R.M.A.S. Ranathunga, R.M.S.B. Bandara, I.W.G.S.K. Pathmasiri, S.S. Kanna, A. Vanajah and N. Sobitha.

The contingent from Union Assurance travelled to Vancouver – with sponsorship from the Company – to attend the series of events planned around the MDRT Annual Meeting which took place from the 12th to the 15th of June 2016.

Union Assurance continuously strivesfor excellence to achieve the goal to be the 'benchmark' life insurance company in Sri Lanka and in the region. While completing 28 years of unwavering operations, the company is anchored by a team of experienced and dynamic professionals, a strong capital base and reinsurance partnerships with highly rated global reinsurers to achieve this goal. The Union Assurance brand is positioned on the promise of "trust" and strives to deliver this promise by being transparent, convenient and respectful when dealing with all stakeholders over the last 28 years.