---
This is the wake up message from the newest arrival on the Professional Services Consulting scene here in Sri Lanka.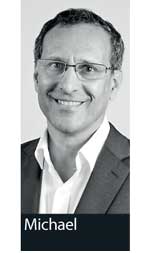 Human Capital Consulting is much more than just forwarding CVs on to HR. It's about working closely with the senior management of a company, consulting on the most important assets that most businesses have –it is people.

Efficient, creative and adding real value, are not the usual words you hear when a recruitment company or corporate trainer is being described. However, the newest arrival in the professional services field is very different in so many ways. Glover Daniels International, a British Sri Lankan owned and managed business, offers their clients much more than what usual recruitment companies and 'local version' headhunters do. As a broad based Human Capital Consulting business with four very focussed divisions, all complimenting each other, they work in effective partnerships to offer the corporate world so much more than merely pressing forward on a candidate CV email.

Glover Daniels International, although a relatively new name in Sri Lanka, was established in the UK in 1999. However, since 2010 they have been operating their 35 man Global Research Solutions Centre of Excellence from Colombo for a wide range of global clients across all sectors and geographies. "We were amongst the first 100 percent foreign owned companies to move our business here, under the BOI scheme, soon after the war ended," Michael Moonesinghe, CEO, Glover Daniels International stated.

Glover Daniels is the trusted partner for many multinational companies and executive search consultancies from all over the world. Their clients range from small specialist boutiques consultancies to global corporates. The company uses a winning combination of the very latest social media, internet and telephone research expertise which ensures that every project is tailored to solve their client's specific recruitment and HR requirements.

Michael is passionate about the total excellence culture which he has created in the business. His has handpicked and personally trained a local team that are totally focused in not only meeting, but in exceeding their demanding clients' expectations on each and every assignment. He added, "Failure just isn't an option which both myself and anyone in my team can ever accept and we will stick with a client until their problem has been totally solved. Only then will we send in our invoice; this we have found is how true trusting partnership relationships work best."

In an exciting and significant expansion here in Sri Lanka, Glover Daniels International has just launched three new divisions namely – Executive Solutions, Talent Solutions and Consulting Solutions.

From their Colombo base, Executive Solutions Division will undertake senior management and director level search assignments in the Middle East and APAC regions, as well as catering for the fast developing and expanding Sri Lankan home market. Partnering with both locally owned businesses, as well the increasing number of international corporations which now consider Sri Lanka as a rising star in the region and who are used to a certain level of service and research based solutions delivery.

"We are very excited indeed to be launching our three premium divisions; here in Sri Lanka. They complement each other really well and together are able to offer companies a really comprehensive range of Human Capital Solutions which integrate seamlessly and can be tailored to each organisation's specific needs."