---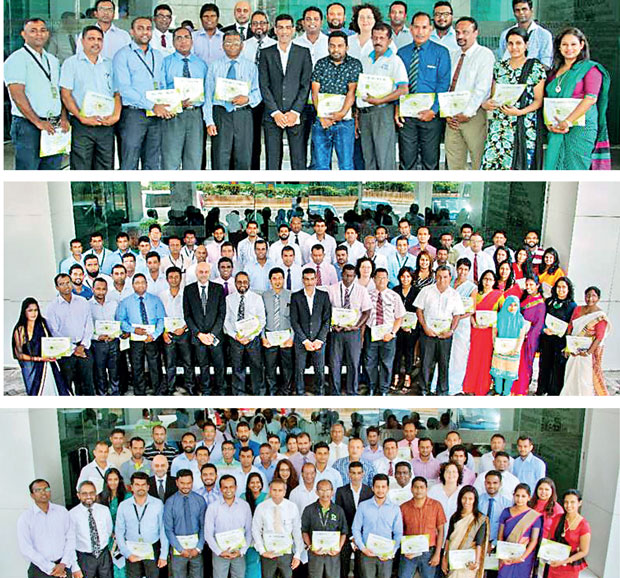 The first day at work for 2017 at Etisalat Lanka was observed with prayers and cultural rituals on January 2 at the Etisalat head office in Colombo.
The Human Resource Department took the opportunity to felicitate and appreciate the employees who have been with the company throughout the years.
The employees who completed five, 10, 15, 20 and 25 years of service with Etisalat were recognized and appreciated for their commitment and contribution towards the growth of the company. CEO Sulaiman Alkaabi and Deputy CEO Riyaaz Rasheed presented the Long Service Awards.
"Employees are our biggest wealth; today we recognize and appreciate the commitment and contributions made by the staff members who have served the organisation for over five years. While I congratulate each and every one who received awards, I take this opportunity to thank all of you for continuously supporting the growth of the company," Alkaabi noted.
The event concluded with a traditional breakfast feast.