---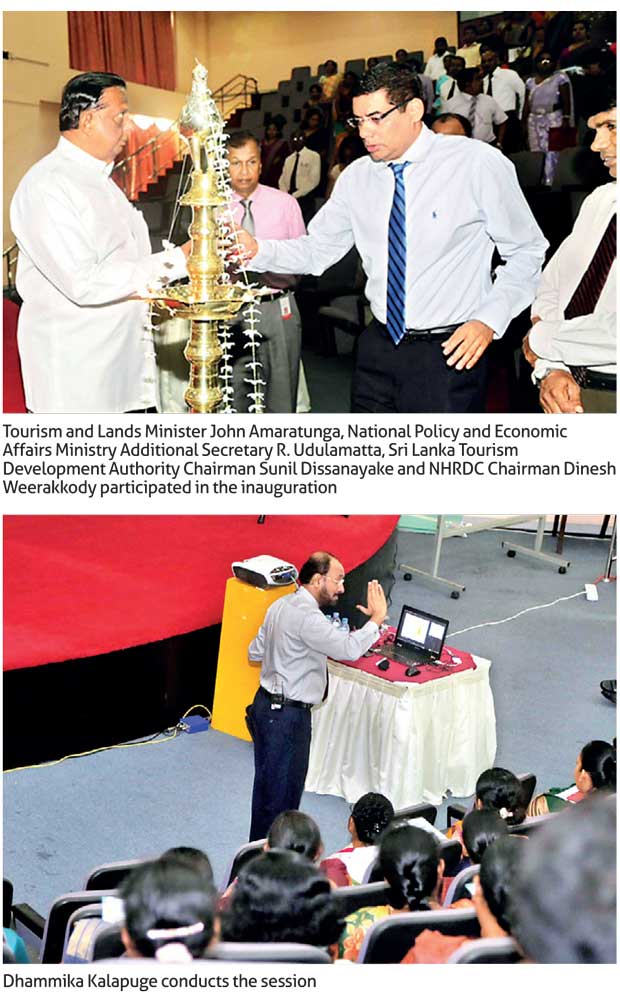 Customer service expert Dhammika Kalapuge delivered a session on delivering better customer service to around 150 public service officers at the Hotel School auditorium.
The session was organised jointly by the National Human Resource Development Council (NHRDC) and Tourism Minister's Office.
Kalapuge, a charismatic and entertaining speaker, shared valuable insights on how the service delivery to the public sector could be improved.
Tourism and Lands Minister John Amaratunga, National Policy and Economic Affairs Ministry Additional Secretary R. Udulamatta, Sri Lanka Tourism Development Authority Chairman Sunil Dissanayake and NHRDC Chairman Dinesh Weerakkody participated in the inauguration.