---
Unleashing your leadership potential for breakthrough results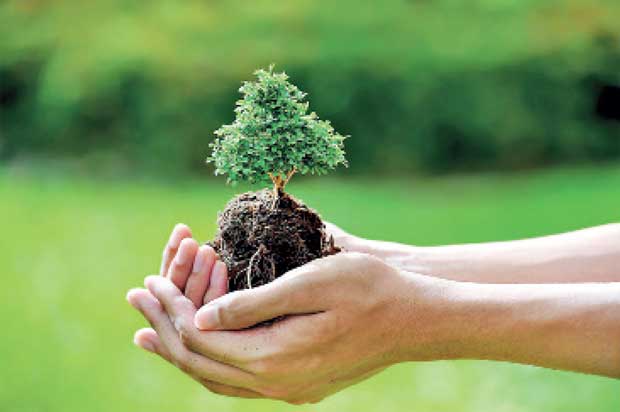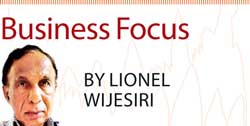 How can we check whether our change management project was a success? This is an interesting question that can be both simple and complex.
Just as with any measurement, there are two basic and core types: quantitative and qualitative. Each measurement is integral in understanding the success and progress of any cultural or operational change. Building a score card for change is not as daunting as you might think and is one of the single most important pieces in the change managers' tool-kit.

It will allow the management team to accurately assess the current situation, whether it is positive or negative and then decide on a proper course of action to rectify problems or even advance schedules in the event of unexpected success.

It requires a system around it to work, the measurement is merely an indicator of the current state and how it came to be. How it is measured is a hugely important aspect to getting the most out of the tool. The tool on its own will not fix anything; it will not solve problems, nor will it show you the golden brick road to success. But it can serve as a compass throughout the change management process by which to evaluate and read just the course of the engagement.

Measure performance

If you're in the business of change management, you may have heard the statistic that 60 to 70 percent of change initiatives fail.

What does it mean? Just 'doing' change management is not enough to guarantee the success of a project. We need to focus on the elements of change that really matter and will make a difference. Leaders are quite rightly demanding return on investment (ROI) for all project investments, including change management, so we need to know that our efforts are truly effective, delivering real benefits and outcomes.

How do we prove our change management efforts are making a real difference? We measure it.

We often think that the 'hard' metrics are no-brainers and so we focus on measuring speed of adoption and utilisation. But hard metrics aren't enough. They don't show the contributions of change to overall ROI and they don't link directly to business outcomes. Just because someone is using the new system doesn't mean it is delivering the benefits that it is meant to, which in turn means the change management effort hasn't delivered the intended outcome.

To measure the softer metrics such as engagement and sponsorship, you must define them at the start of your project. In fact, we suggest that you don't split them into 'soft' and 'hard'. Instead, take a big step back and look at what you are really trying to achieve both at a strategic and project level.

Follow these three key steps:

As you clarify your project goals and confirm their strategic alignment, create clear objectives that support your target business outcomes. Then, as you break down your timelines and change management activities into a change plan, assign a change management outcome-focussed metric to each activity. Define what success looks like for each metric at various stages of the project and assign an owner to ensure accountability.

Measuring methods

Many change management practitioners measure activities, such as the number of communication sessions held or the number of individuals trained, as opposed to what business leaders truly care about, the realization of the benefits expected from a change.

When an organisation implements a change, it comes to life one person at a time. Organisational success is the cumulative result of successful individual transitions. This means that in order to assess change management effectiveness, you need to focus on measuring the success of individual transitions in response to a change.
The organisational benefits will be realized if a 'critical mass' of the impacted individuals adopt and use the change. The objective of change management then, is to enable successful individual transitions, i.e. to ensure that people are able to successfully adopt and use the change in their daily work.

So, how do you measure the success of individual transitions?

1. Define the transition

Measuring the success of individual transitions requires that you first define, at a practical level, what the employees impacted by a change need to do differently in their day-to-day jobs. Once the transition has been clearly defined, it's possible to measure individual progress in making the transition.

2. Measure individual progress

The ADKAR model (see below) is a simple, yet very powerful model for measuring individual progress in adopting and using a change. The five building blocks of the model are:

Awareness of the need for change
Desire to participate and support the change
Knowledge on how to change
Ability to implement required skills and behaviours
Reinforcement to sustain the change

Managers can use the ADKAR model to monitor the progress of individual transitions. If an individual becomes 'stuck', the model can help identify which of the building blocks is the barrier and the manager can then identify specific tactics to help the person get past the barrier point.

3. Measure cumulative progress

To measure the cumulative impact of the individual transitions, we recommend using the three human factors which are:

Speed of adoption – how quickly are people adopting the change?
Utilization – how many people are using the change in their daily work?
Proficiency – how well are people using the change?
(An easy way to remember the three human factors is the acronym SUP.)

The actual measures you use to assess SUP will be specific to your change. The data can be gathered in a number of ways, including interviews with a representative sample of employees and individual surveys. Individual progress and cumulative impact need to be measured a number of times during the lifecycle of a project to objectively evaluate the effectiveness of your change management plan. By measuring multiple times, you receive early warning of the need for revisions to the plan in order to achieve the desired outcomes.

Applying these three steps will help ensure your change management efforts are contributing to what really matters.

Trackers

Finally, we noted that workers' performance can be gauged by tracking change management activities. Regardless of the type of change, all structured change management initiatives involve these activities, making these metrics useful for any change programme. Following are few activities.

(1) Tracking of change management activities – Examples: Performance improvements, progress and adherence to plan, business and change readiness, project KPI measurements, benefit realization and ROI, adherence to timeline, speed of execution

(2) Training tests and effectiveness measures

(3) Training participation and attendance numbers

(4) Communication deliveries

(5) Communication effectiveness

Not all of the metrics identified will be applicable for every change project. For example, tracking help desk calls to measure individual transitions is not possible if your organisation does not have a help desk or if the change is cultural (and a help desk would therefore not be a plausible feedback channel). However, you could have employee-facing roles, such as sponsors and managers, forward you any email inquiries they get related to challenges during the change.

Whatever measurements you use to track change management effectiveness, these findings will provide some guidance for leveraging best practices to track your initiative's progress and measure the overall effectiveness of your change management programme.

Needless to say, change can only be effective when given a chance to take root and when supported and sustained over time. Unfortunately, organisations are weakest where it matters the most.

(Lionel Wijesiri is a retired corporate director counting three decades of senior management experience. He is now an independent consultant and a freelance journalist. He may be contacted on lionwije@live.com)