---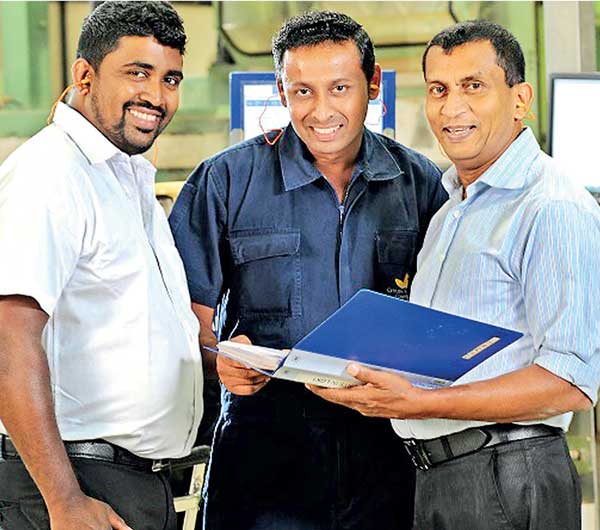 Ceylon Tobacco Company (CTC) announced the groundbreaking results in efficiency improvement following the launch of its distinctive management system, the Integrated Work System (IWS) last year.

These significant improvements have made the company a front-runner in the manufacturing efficiencies in the company's Asia Pacific region amongst other British American Tobacco (BAT) subsidiaries.

"At CTC, we are always looking to innovate strategies and processes that contribute to improvements in overall production efficiencies. IWS is one such example of our efforts in this regard and we are humbly proud of our achievements this year. I must commend the continued efforts of our team and am confident that we can reach higher efficiencies by the end of this year," said CTC Chief Executive Officer and Managing Director Michael Koest.
IWS was launched last year with the aim of redefining manufacturing excellence within the company's factories. It is a structured manufacturing approach, which brings together the best of operating processes, combining 12 industrial best practices into one supported by eight synchronized daily management systems. It follows a concept of giving 100 percent employee ownership and a 'zero loss' mindset, aimed at achieving and maintaining improved business results.

A unique feature of this process is that everyone from the top management right down to the operator gets involved in resolving the causes for production loss. With IWS, the top causes for production halts are easily identifiable after which practical solutions are implemented through standard work processes to reduce the frequency of the incidents. This is implemented in a continuous cycle, bringing about the 'zero loss' state.

Commenting on this exceptional achievement, CTC Head of Supply Chain Rukshan Gunatilaka stated, "CTC has achieved an efficiency level of over 75 percent for complex high-speed machines which is the highest in the region including countries like Korea, Singapore and Indonesia. A key criterion that we measure is the Mean Time between Failure (MTBF), which calculates how many minutes a machine runs without a stop. With the implementation of IWS, we have successfully improved this time by 55 percent thus benchmarking our operations globally. Alongside a machinery foot print of 20 – 30 years, CTC further aims to reach 80 percent OEE (Overall Equipment Effectiveness) by the end of 2016, with the implementation of IWS. This would be an outstanding global achievement, especially in comparison to newer foot print factories."

A pioneer in implementing internationally acclaimed management practices, CTC was one of the first to roll out the IWS in the Asia Pacific region last year amongst BAT subsidiaries globally. Following significant results shown from its pilot module last year, the programme was rolled out to the next production line in January 2016. It will subsequently be implemented in all six production lines by the end of the year and is expected to considerably improve overall factory efficiencies. Furthermore, a revamped recognition and communication platform has been incorporated which will support and accelerate this process among factory employees.
The landmark figures achieved by the implementation of IWS is a tribute to CTC's consistent drive towards executing innovative and globally acclaimed industrial practices and the company will continue to be at the forefront of manufacturing with its unceasing determination to achieve maximum efficiencies in its production processes.