---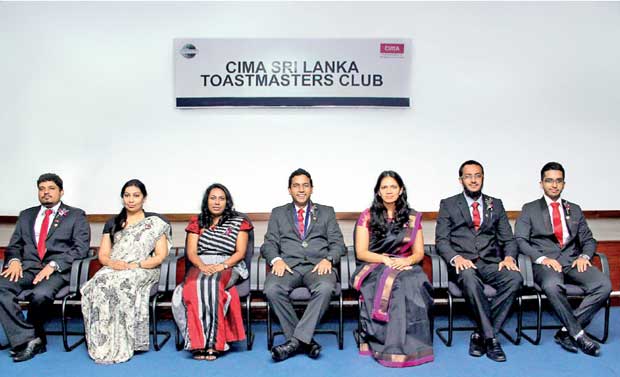 The 11th installation ceremony of the CIMA Toastmasters Club Executive Committee for 2016/2017 took place recently at the CIMA Sri Lanka Auditorium.
In her address to the audience, the Chief Guest for the evening Mahesha Amarasuriya (Vice Chairperson of the CIMA Sri Lanka Board) touched on the role of millennials in today's corporate world and the impact of social media as a whole on society. Guest of Honour at the event, Sudash Liyanage, also addressed the gathering and spoke of the relationships that need to exist in a Toastmasters Club and the ways to cultivate them.
The Executive Committee of CIMA Toastmasters 2016/2017 are: President- Wirendra Wanakuwatta, Vice President Education- Nilu Dias, Vice President Membership- Nashitha Mohamed, Vice President Public Relations- Vidula Soundarajan, Treasurer- Sharankan Suntharam, Sargent at Arms- Sanjaya Wijeysekare and Secretary- Shareef Mihlar.
In his speech, Wirendra stated the importance of the power of words and emphasized how as Toastmasters should be able to empower themselves and others around them with this power. He also promised that he and his team would enhance CIMA Toastmasters to the best of their abilities.