---
Organisations operate in a world of increasing complexity, with multiple internal and external factors, interdependencies and trade-offs to consider when making decisions. A system is required to empower the board/management make informed decisions within this reality to build wider stakeholder confidence.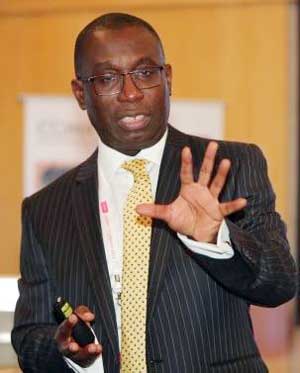 Dr. Noel Tagoe's presentation titled 'Integrated thinking: a new lens for thinking about your business' will address these dimensions at the CIMA Business Leaders Summit. Noel will focus on how embedding integrated thinking into mainstream business practice, facilitated by Integrated Reporting and Global Management Accounting Principles delivers a holistic picture for the growth of better businesses and societies.

Dr. Noel Tagoe is the Executive Director, Education for CIMA. He is responsible for developing and overseeing the implementation of CIMA's strategy on R&D, curriculum development, examinations and the accreditation of global qualifications. Before joining CIMA, Noel worked in industry and academia. His industry experience includes accounting and strategy positions at BP and establishing the financial advisory practice of KPMG in Ghana.

Noel has also taught at the University College Dublin and the Universities of Manchester, Reading and Oxford.Noel holds an undergraduate degree from the University of Ghana and masters' and doctoral degrees from the Universities of Dundee and Oxford. He is a fellow of the chartered institute of Management Accountants (FCMA, CGMA).

The CIMA Business Leaders Summit, an annual business conference, will be held on the theme "Joining the dots" this year at Cinnamon Grand Colombo. The summit will begin with the Inauguration on August 23, followed by the Intellectual Connect on August 24. This event has been immensely successful over the years with maximum participation.