---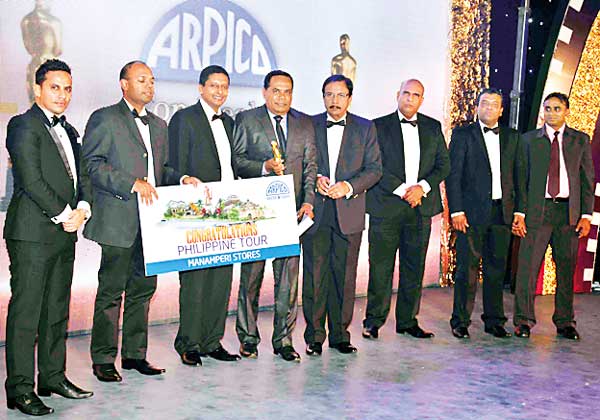 Celebrating another year of stellar sales, Arpico hosted a gala event at Blue Waters Hotel, Wadduwa to reward and show recognition for the best dealers in Arpico hardware products for the year 2015.
Parallel to the exponential growth in demand for hardware to support Sri Lanka's expanding construction industry, last year's awards were particularly competitive with all of the company's dealers delivering significant increases in sales volumes and revenue.

"Arpico continues to be a well-respected leader across many sectors. The quality of construction of a building ultimately depends on the quality of the products used and in that context, we remain the preferred supplier of hardware supplies to many of the leading commercial and retail construction buyers today," Richard Pieris & Company Managing Director LMD Sector Sunil Liyanage stated.
In that context, RPC LMD Sector Director Distribution Shantha Kularatna said, "The potential for expanding our distribution network to bring more of our quality hardware products to a wider range of the Sri Lankan market is on the rise and we look forward to tackling the challenges related to this expansion of services in the new year."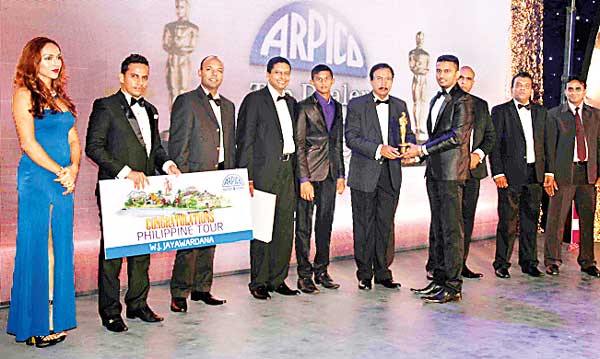 Commenting on the performance of the dealers being felicitated at the event, RPC Head of Sales LMD Sector Duminda Perera said, "I wish to congratulate of our top dealers for their outstanding efforts over the course of 2015 and all our other committed sales teams across the island. You have worked hard to deliver some of the best sales that we've seen to date and we are grateful for that effort."
Meanwhile, RPC Head of Marketing LMD Sector Derrick Perera also commended the efforts of the company's dealers and reiterated Arpico's commitment towards providing the best marketing platform for Arpico products to gain wider awareness among consumers.

"There are still many more opportunities for Arpico to expand its market share in the coming year and we are confident that the correct communications strategy combined with effective sales techniques will yield more successful results in 2016," Perera stated.

With Sri Lanka's construction industry growing at a steady clip of 20 per cent year-on-year according to the most recent available data, demand for Arpico's range of top-quality branded hardware products is anticipated to grow in the coming year.

"Today we see many infrastructure development projects underway. Sri Lanka's requirement for more commercial space is increasing as the country's services sector keeps growing. The need for quality housing is also enjoying a similar increase as the country's per capita gross domestic product (GDP) rises. This will be a source of great opportunity for our business in the coming year," Head of Category Hardware Sector Dilshan Abeysekara elaborated.

The company's branded hardware segment encompasses a wide range of products including Arpico water tanks, Arpico rigifoam, Arpico rubber, Arpico PVC, Arpitec water pumps, Arpitec ceiling fans, Arpitec power codes, Arpico kitchen sinks and Arpico PVC doors.