---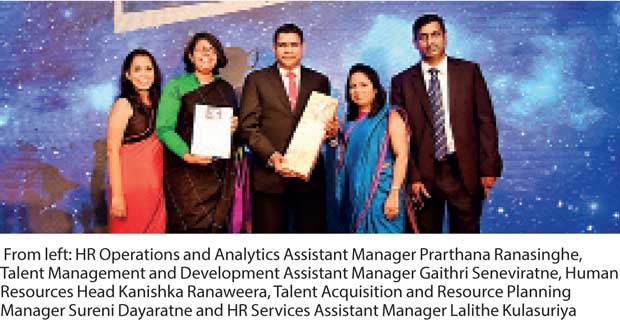 Airtel Lanka walked away with a Silver award at the People Development Awards 2017 organised by the Sri Lanka Institute of Training and Development (SLITAD).
The award recognises public and private sector organisations from Sri Lanka's corporate world that excel in the field of training and best practices across human resource development (HRD).

The ceremony, which was held at Cinnamon Lakeside, enjoyed the participation of over 100 business leaders in recognising and celebrating success stories in HRD. Out of many of the leading corporate giants in the country that applied for this award, Airtel Lanka was the only telecommunication company to win the accolade. This award is a testament that the HR practices of the organisation are holistic and look at continuous improvement.

"Our key focus areas have always been to build and accelerate human resource development through target-led interventions and capability building. In a digitally transforming world, disruption is constant and nothing truly ever stays the same.

This realisation coupled with the fact that technologies, processes and customer requirements are constantly evolving, led us to focus and invest on people development," said Bharti Airtel Lanka CEO Jinesh Hegde.