---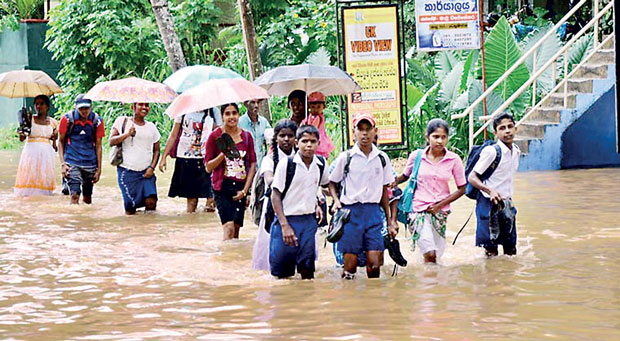 By Romesh Madusanaka and Pushpa Weerasekara
The one-time popular and well patronised Yarl Devi express train yesterday made its maiden trip from Palai to Jaffna after 24 years on the recently restored Northern railway line.
Minister Douglas Devenanda and Northern Province Governor G.A. Chandrasiri joined the test run.
The train left Palai at 10.30 a.m. and arrived in Jaffna at 11.30 a.m. passing four main railway stations and six train halts.
The train service along the Northern line was restricted to Vavuniya after the Yarl Devi express train came under LTTE attack in 1990. However the train service was resumed in stages as and when the Government repaired and renovated the track.

The train service from Omanthai to Kilinochchi was inaugurated on September 14 last year by President Mahanda Rajapaksa. Later the train service stretched from Kilinochchi to Palai.

A Senior Railways Department Official said the train service proper to Jaffna would resume next month. He said the Jaffna railway station was reconstructed at a cost of Rs.150 million and that the project included a communication system linked to the Colombo control room.