---
PSC on Easter Sunday attacks
Security Council did not discuss of any such warning
There is a serious lapse of coordination. The stability within the Ministry of Defence too is questionable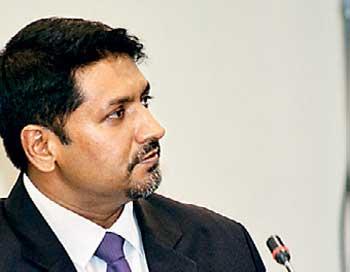 By Yohan Perera and Ajith Siriwardana
State Minister of Defence Ruwan Wijewardene yesterday said that intelligence services and his personal security officers did not convey the information regarding the prior warnings of Easter Sunday attacks to him.
Testifying before the Parliamentary Select Committee probing the Easter Sunday attacks, the State Minister said he should have been informed about the impending attack. " I should have been informed being the state Minister of Defence about the impending attacks " Mr Wijewardene said.

"There had been disagreements between the Defence Minister, who is also the President, and the government following the constitutional crisis. After that, I was not even invited for the National Security Council meetings," the State Minister added.

Mr. Wijewardene said the National Security Council in 2017 discussed of the Muslim extremism in Kattankudy. The issue that had been discussed was, that there were rival Islamic groups and even some mosques had been attacked. No issue of terrorist activities was discussed. The issue of Islamic terrorism and their operations were discussed when I was present at the Security Council meeting. We did not get the warning. Security Council did not discuss of any such warning. Only after the attack the issue had been discussed. We met soon after the attack and took action to mitigate it. I was in close contact with the Prime Minister and the President in those activities. "We discuss many issues. There were discussions of the incidents at Kaththankudy and the issue of Lankans going to Syria to join the ISIS and obtaining their training," he said in response to a question raised by Committee member Ravi Karunanayake. "I sat as the head, but the conduct of the meeting was carried out by the Secretary of Defence. He prepares the agenda for the meeting," he said responding to the select committee member M. A Sumanthiran.

Responding to a question raised by Committee member Karunanayake whether he thought there was a security lapse when it comes to coordination, Mr Wijewardene said there is a serious lapse of coordination. The stability within the Ministry of Defence too is questionable. "There had been five secretaries since 2015" he said in this regard.
Mr. Wijewardene said his post of State Minister of Defence was more or less a ceremonial one. Committee member Field Marshal Fonseka then suggested that he (Mr. Wijewardene) was supposed to answer whenever any question was raised in Parliament with regard to defence. The State Minister agreed with Field Marshal on that matter Committee member Nalinda Jayatissa questioned the State Minister on the prior warnings about the April 21 attacks for which the State Minister answered saying he saw the intelligence reports only after the attacks. He said he asked his personal security as to why he was not informed about the attacks and they replied they were only supposed to enhance the security of the VIP whenever they get a warning on security threats.